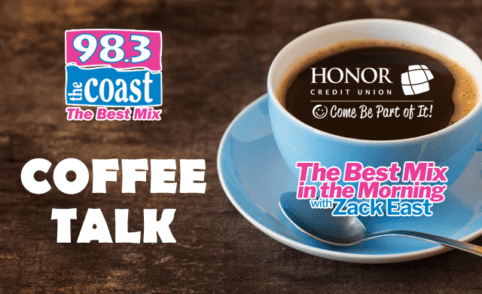 TODAY IS:
National Medal of Honor Day: The Medal of Honor is the U.S.'s highest military honor.  It is awarded only to U.S. military personnel by the President of the United States for acts of valor and bravery beyond the call of duty.
---
Do you have 'return-to-normal' anxiety? 
While the last year caused plenty of feelings of isolation and depression, it also pretty much got rid of something that causes people lots of anxiety – FOMO, or fear of missing out. And it seems some people would rather FOMO stay gone. Fear of Missing Out – that need to attend every party and event, see every hot spot, conquer all the latest challenges — causes some people lots of stress, and with life slowly coming back to a semblance of normalcy, FOMO is coming back too. (
Men's Health
)
---
So, how much weight did we really gain during quarantine? …  
According to a study from the University of California – San Francisco, the Quarantine 15 may be pretty accurate. Researchers found that the average American gained just over half a pound for every 10 days spent in lockdown — or 1.5 pounds a month. So, depending on how long you were home, you can do the math … (
Insider
)
---
Can the type of food you eat on a first date make or break your relationship?
 A UK survey of people who are or had been married found that if you have Italian or French food on your first date, chances are you'll have a long, happy marriage. But this type of cuisine spells doom for your relationship, according to survey respondents. Sorry, Indian food lovers. The survey found that 67% of divorced couples said they had Indian food on their first date. Other foods to stay away from on a first date, according to the survey, are American food (59% of divorced couples had this on their first date) and Chinese food (55% of divorced couples had this on their first date). (
Best Life
)
Podcast: Play in new window | Download | Embed... [Read Full Story]