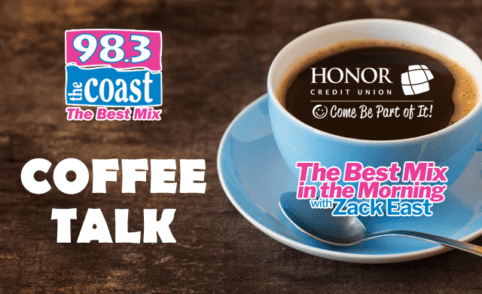 TODAY IS:
---
Here's something to consider as we approach the holiday weekend … 
You're not imagining it — time really does fly when you're having fun. A 
study
 from Ohio State found that our brains perceive time as going by faster during positive activities. And, of course, when it's a negative activity – like a dreaded work meeting – the brain perceives time as going more slowly. In other words, your three-day weekend is going to feel like it lasted one day. So stop and enjoy it!
---
Want to go vegan or vegetarian but just haven't been able to quit meat?
 Here's an easy (and healthy) middle ground – eat a plant-based meal for dinner. 
Researchers in China found
 that having a plant-based meal at dinner can reduce the risk of heart disease by 10%. Seems it's all about timing – because people who eat too many refined carbs and fatty meats at dinner have a greater risk of heart disease than those who eat that way in the morning. So … have that bacon for breakfast if you want, but skip it at dinner.
---
I've told you in a past edition of Coffee Talk about "geriatric millennials."
Now those millennials have more to worry about related to their geriatric status! Too much TV during midlife can put your brain at risk for dementia. 
New research
 shows watching TV each day during adulthood can age the brain faster. Screen time apparently affects the "grey matter" in your brain. That's the stuff that helps coordinate muscle control, seeing, hearing, decision-making and other important brain functions. Studies show a zero-point-five percent decline in grey matter volume for every additional hour of TV viewed. So go on and pop open a book.
---
When you hit the road, do you make a road trip playlist?
 You're not alone. A new 
survey
 found that 60% of people taking a road trip make a play list to set the mood. How essential is the perfect playlist? 35% of those surveyed said they would turn the car around if they didn't have the right tunes. What are some of the must-have songs on the perfect road trip playlist? Here are the Top 5, according to the survey:
"Sweet Home Alabama," Lynyrd Skynyrd — 39%

"Hotel California," The Eagles — 29%

"Life Is a Highway," Tom Cochrane — 27%

"Take Me Home Country Roads," John Denver — 26%

"On the Road Again," Willie Nelson — 25%
47% of those surveyed said they have a road trip memory tied to a particular song.
Podcast: Play in new window | Download | Embed... [Read Full Story]