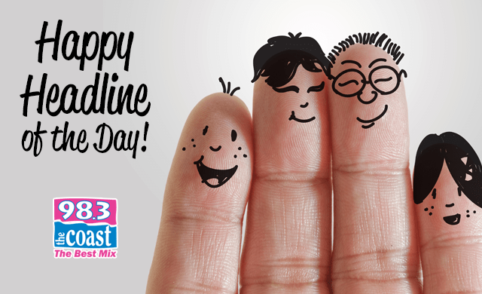 In Long Island, New York, an English bulldog named Sampson ran away from his owner and found himself in some serious trouble … on the tracks of a city train.
Sampson's owner, Mike Francow, was — understandably — worried about Sampson. It was very unusual for the dog to just run off like that.
Luckily, the engineer of a Long Island Railroad train — Christian Beck — spotted Sampson on the tracks while slowly driving his train.
Christian had time to react and slow the train. Christian and his assistant conductor Vinny Fragale were then able to step off the train and call Sampson to safety.
It was clear that Sampson was one scared dog — but Christian and Vinny calmed him down and then brought him onboard the train, gave him some water, and made sure he was completely safe.
Using Facebook, Christian, Vinny, and other members of the crew put the word out that they found Sampson. Mike was thrilled to learn that his furry friend was safe — and was reunited quickly.
To top it all off with more good news, the train Christian and Vinny were driving ended up arriving on-time at their destination. (
People
)
Podcast: Play in new window | Download | Embed... [Read Full Story]