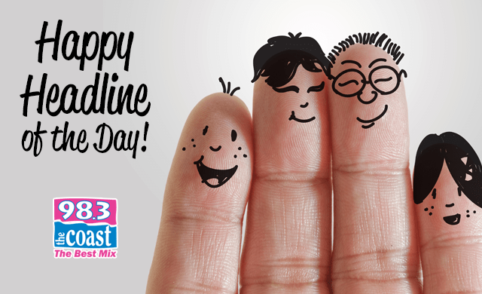 37-year-old Detroit native Jennifer Landry is a staff sergeant in the Marine Corps, stationed in Indiana.
She has always been on the lookout for ways to help others by donating blood and researching ways to even donate bone marrow.
Well, she never got around to donating the bone marrow because she stumbled upon a Facebook post, requesting a kidney donor.
They needed somebody with O-positive blood. That was a match for Jennifer, so she started the process. Sure enough. She was a perfect match — and agreed to donate the kidney.
Little did she know that this stranger was a Marine veteran, retired Gunnery Sgt. Charles Dane, who had been awarded a Purple Heart medal.
The surgery was a success — and gave Charles a new lease on life.
Jennifer explained that she "always had that mindset where I love helping people," so when she was presented with a chance to help out, "There was no hesitation. I just went for it." (
Albany Times Union
)
Podcast: Play in new window | Download | Embed... [Read Full Story]