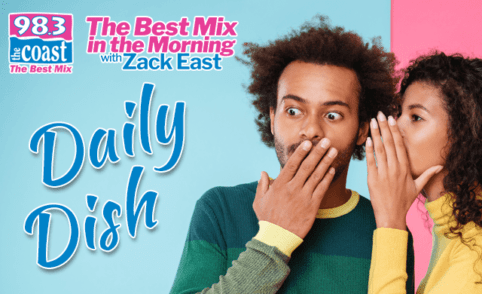 Gal Gadot has given birth to her third child and third daughter with husband Jaron Varsano.
They named the little girl Daniella. The Wonder Woman star broke the news on Instagram with a family photo. She wrote, "My sweet family I couldn't be more grateful and happy (and tired) we are all so excited to welcome Daniella into our family."
Gal and Jaron also have daughters Alma Versano, 9, and Maya Versano, 4.
---
Former Disney star Kyle Massey has been charged with a felony for allegedly sending pornographic material to a 13-year-old girl.
According to 
TMZ
, the star of 
That's So Raven
 and 
Cory in the House
 has been accused of sending sexually explicit content to the girl between December 2018 and January 2019.
The 29-year-old actor was previously sued for $1.5 million by the girl and her mother, who accused him of sending the teen inappropriate texts, videos and photos over Snapchat. The lawsuit said Massey first met the girl when she was only 4 years old.
According to TMZ, the girl dropped a civil suit against Massey after her lawyers told her "they didn't think Massey had enough money to make the case worth it." That's when, she says, she filed a police report.
Massey was scheduled to appear for his arraignment Monday in Washington, but he didn't show up.
---
The torch has been passed in the land of the Sopranos. Fourteen years after the final episode of 'The Sopranos' wrapped, actor James Gandolfini's son is stepping into the role of Tony Soprano. The new movie, 'The Many Saints of Newark,' is about the mob boss' backstory. It's out October 1st.
---
'Clifford the Big Red Dog' is getting the movie treatment. Yes, America's favorite dog from those sweet children's books is hitting the big screen. Actors Jack Whitehall and Darby Camp say playing opposite the 10-foot tall Big Red Dog required a lot of imagination. In the film, Clifford is on the run from a genetics company that's looking to supersize animals. The family movie hits theaters in September.
Podcast: Play in new window | Download | Embed... [Read Full Story]