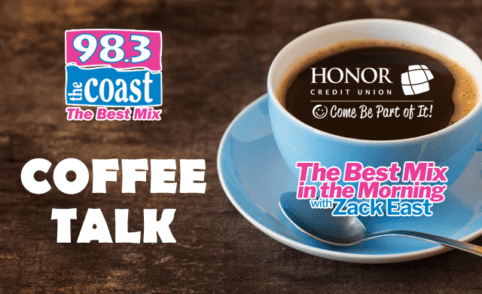 TODAY IS:
National Blogger Day

National Oyster Day

National India Pale Ale (IPA) Day

National Underwear Day
A recent survey looked into how often we CHANGE our underwear.  Spoiler alert:  Not everyone changes them every day. Only 68% of Americans say they usually wear a pair once and then wash them.  For everyone else, it varies. 13% said twice . . . 6% said three to five times . . . 3% said SIX times or more without washing . . . and another 10% weren't sure, or said they'd rather not answer. 48% of Americans said they've NEVER worn the same underwear more than once.
---
The twins are taking over …
 According to 
new research
, the number of twins being born in the U.S. has increased by more than 70% over the last 30 years. Some of the reasons include IVF treatments and moms having kids at an older age.
---
Has working from home been painful?
 As much as many people love the flexibility and work-life balance of remote working, some have found the experience painful – literally. A new 
survey
 has found that 2 in 3 remote workers have suffered physical pain from working from home – including back pain, neck pain, shoulder pain, headaches, and eye strain. Because our living spaces don't always have designated offices, employees are working in places that aren't the best for their muscles and joints. And many people working from home are putting in longer hours – which is causing eye pain and headaches from long hours staring at screens.
---
Speaking of work …
 Do you find meaning in what you do for a living? While 55% of respondents in a new 
YouGov poll
 said their job made a meaningful contribution to the world, 22% said their job was meaningless.
---
Did you reconnect with an ex during the pandemic?
 A new study of married couples and those in long-term relationships found that 62% said they kept someone on the "back burner" during the pandemic, in case their current relationship didn't work out. Ouch. And more than 50% of respondents said the person on the "back burner" was an ex. (
Independent
)
Podcast: Play in new window | Download | Embed... [Read Full Story]