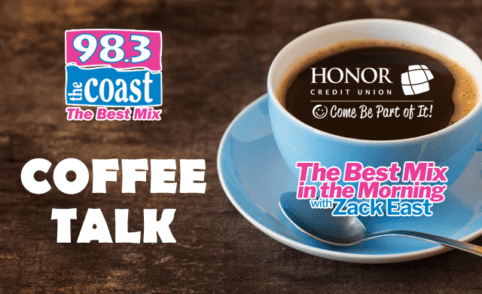 Today is:
National Vanilla Ice Cream Day

International Yada, Yada, Yada Day: Feel free to skim over important (and unimportant) details by saying 'Yada, yada, yada' instead; just like they did in that famous 'Seinfeld' episode.

Gorgeous Grandma Day: A day to celebrate women of a certain age.
---
Ever wonder how to get a bear out of your car? 
Some guy on TikTok found one trapped in his Nissan so, of course, he made a 
video
 out of it. Once he pried the door open, the black bear just stood there for a while until him and his buddy scared it away. The car's interior was totaled but his video has got 20 million views, and in our new economy of likes and shares, isn't that what truly matters?
---
What if the universe was shaped like a giant donut?
A group of astrophysicists 
now believe
 the universe may not be a flat planet after all. They studied leftover light from the Big Bang and determined the universe is actually shaped more like a glazed Krispy Kreme (and we're the cream filling). The theory would suggest the universe was no longer infinite (or they could just be completely wrong).
---
Get ready to pay more for everything from soap to ice cream. Unilever says it's struggling to keep up with rising inflation so they're gonna start charging extra for stuff like Dove soap, Hellmann's mayonnaise and Ben & Jerry's. They already raised their prices in the spring.
---
Is your savings account looking a little sad?
You're not alone. A 
new poll finds
 more than half of us have less than three months of savings stashed away. Millennials are hurting the most with nearly 60-percent admitting they have little to no savings.
---
Seinfeld fans! The show now lives on in Lego form.
A fan created a mini replica of Jerry's apartment in honor of the sitcom's 30th anniversary (2 years ago). It's pretty accurate with Jerry's green couch and apartment door. Lego loved it so much they're gonna 
sell the set online
 starting August 1st.
Podcast: Play in new window | Download | Embed... [Read Full Story]