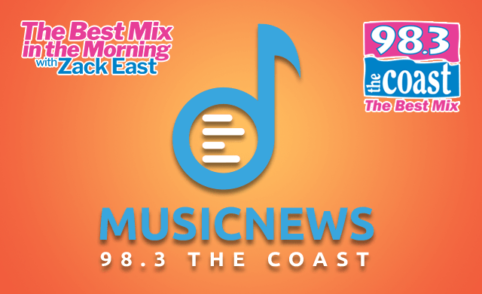 It may not quite have the resonance of Oprah's Book Club, but Adele has heaped praise on a self-help book she says "will shake your brain and make your soul scream."
The newly slimmed-down singer gushed on Instagram about Untamed: Stop Pleasing Start Living by Glennon Doyle. She writes, " I am so ready for myself after reading this book! It's as if I just flew into my body for the very first time. Whew!… Anyone who has any kind of capacity to truly let go and give into yourself with any kind of desire to hold on for dear life – Do it. Read it. Live it. Practice it. We are a lot! But we are meant to be a lot!"
Adele suggests that you not only read it, but "have a highlighter on hand to make notes because you'll want to refer back to it." She says the book taught her that she's solely responsible for her own freedom and that "our own liberation liberates those around us."
---
Britney Spears struck out yet again on Wednesday, when a California judge dismissed her latest attempt to have her dad removed from her conservatorship.
The court ruled that Jamie Spears would retain control of Brit's finances, while "temporary" conservator Jodi Montgomery would be in charge of everything else. For what it's worth, Britney is fine with Montgomery's work — she just wanted to boot her dad.
Brit got some surprise support from her mostly forgotten first husband 
Jason Alexander
, who she was married to for three days back in 1994. He showed up to tell the paparazzi, "I wanna see Britney get what she rightly deserves. From pretty regular conversations, she doesn't want to be under the conservatorship. It's negatively affecting her life. It's time for it to be over." (
TMZ
)
---
People magazine says Taylor Swift recently donated $30,000 to help an 18 year-old Londoner attend college. Vitoria Mario had a fundraising page that detailed her attempts to earn money for tuition. Taylor saw her page and gave her $30,000.
She posted, "Vitoria, I came across your story online and am so inspired by your drive and dedication to turning your dreams into reality. I want to gift you the rest of your goal amount. Good luck with everything you do! Love, Taylor"
Podcast: Play in new window | Download | Embed... [Read Full Story]