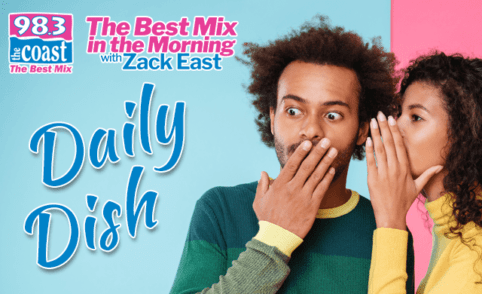 Veteran actor Ned Beatty has died at age 83.
In a statement, his manager, Deborah Miller, says, "Ned passed away from natural causes Sunday morning, surrounded by his family and loved ones. His family has decided to keep details private at this time. Ned was an iconic, legendary talent, as well as a dear friend, and he will be missed by us all."
Beatty made his film debut in the 1972 film 
Deliverance
, and then went on to have memorable roles in 
Network
, 
Superman
, 
Toy Story 3
, 
All the President's Men
,
 Homicide: Life on the Street 
and
 Roseanne
. (
TheWrap
)
---
John Legend has his eyes on his latest project — and it involves the story of the late great comic Bernie Mac.
Legend's company Get Lifted, which brought WGN's Underground and the movie La La Land to screen, have partnered with Bernie Mac's estate, with hopes to produce a bio-pic chronicling the life of the King of Comedy.
Bernie died in 2008 at 50, due to complications with pneumonia.
---
Former American Idol contestant David Archuleta has come out as a member of the LGBTQIA+ community.
The Mormon singer detailed his nearly 20-year struggle with his sexuality and faith in an Instagram post.
He wrote, in part, "I've been open to myself and my close family for some years now that I am not sure about my own sexuality. I came out in 2014 as gay to my family. But then I had similar feelings for both genders so maybe a spectrum of bisexual. Then I also have learned I don't have too much sexual desires and urges as most people which works I guess because I have a commitment to save myself until marriage. Which people call asexual when they don't experience sexual urges. There are people experiencing the same feelings of being LGBTQIA+…who are wrestling to follow their beliefs that are so important to them, just as I have."
The 30-year-old added, "You can be part of the LGBTQIA+ community and still believe in God and His gospel plan."
Archuleta lost to David Cook on the seventh season of American Idol in 2008.
Podcast: Play in new window | Download | Embed... [Read Full Story]