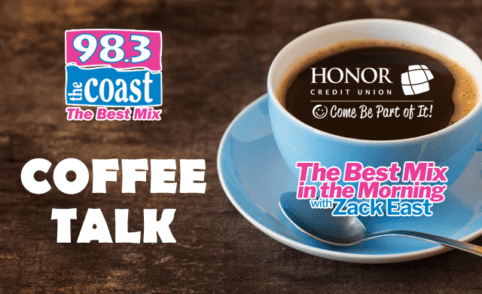 TODAY IS:
---
The Big Ten announced today that it will resume its football season on October 24th.
The conference initially cancelled football until the spring, but its Council of Presidents and Chancellors got together and decided to allow the league to play football this fall amid serious questions about COVID-19 testing and tracing, and concerns about myocarditis — an inflammation of the heart muscle which is believed to be a long term effect of the coronavirus.
The season will include eight games over eight weeks, with a Big Ten Championship Game scheduled for December 19th. (
USA Today
)
---
Getting ready to dive into a new TV series, but not sure how much time you'll need to dedicate to binge the whole thing? There's an app for that. Bingeclock crunched the numbers on 52 of the most popular shows, like The Office, Game of Thrones and Breaking Bad.
It will take you just over four days to run watch all nine seasons of 
The Office
 or around three days to revisit 
Game of Thrones
. You can binge 
Breaking Bad
 in 2 days and 14 hours. It will take just shy of 14 days to run through the backlog of 
Simpsons
 episodes. But if you've 
really
 got time on your hands, consider watching some soaps — you'll need almost a year and a half to catch up on nearly 60 years of 
General Hospita
l reruns. (
Stacker
)
---
Curious what wine pairs well with a Taco Bell Chalupa?
 The answer is… a spicy Jalapeño Noir Red Wine. Apparently, the wine has wild strawberry, cherry and beetroot notes and pairs well with a Toasted Cheesy Chalupa. Unfortunately, the wine is only available at Taco Bell locations in Canada right now. But Windsor isn't that far, right? (
Delish
)
---
Last week there was the story of the gender reveal party in California that sparked a wildfire that spread to more than 10,000 acres, and now there's a new story of a gender reveal party gone bad. This time, a man in western Massachusetts accidentally shot himself in the crotch. Tom Cressotti and his wife, Kristin, each had a powder-filled canon they would pull. The color of the cartridge's contents, blue powder or pink powder, would reveal the gender of their baby. Well, it seems Tim was holding the canon the wrong way – and shot himself in the groin with blue smoke. It's a boy! A 
video
 of the event shows poor Tom on the ground, writhing in pain. (
Insider
)
Podcast: Play in new window | Download | Embed... [Read Full Story]