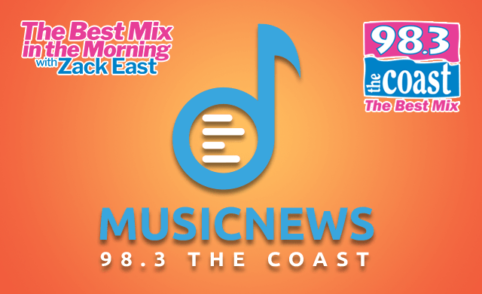 Taylor Swift's generosity knows no boundaries — as she's proven with a hefty gift to a needy college student in England.
Vitoria Mario
, who moved from the troubled African nation of Angola as a child, got a scholarship to study mathematics at the University of Warwick. But that grant only covered tuition, leaving a gap of nearly $30,000 in room, board and supplies — which Tay quietly covered. Vitoria tells the 
Coventry Telegraph
, "I just feel grateful to her and for everything she's done because, to be honest, if it wasn't for her I might not even have made it here. To finally be here is a dream come true."
The 18-year-old went on to say that she didn't face any backlash from fellow students, explaining "People have said they are proud of me and they are happy that I have made it. It happened a lot in the first week, but it's calmed down now."
---
Ed Sheeran's putting down roots in his tiny rural hometown — literally.
According to Britain's 
Sun
, he's been planting hundreds of trees on the estate he's developed in Framlingham, England. A source in the area tells the paper, "He's spent tens of thousands of pounds on the project — and 
Cherry
's involved too as she's into re-wilding and sustainability. A huge field [around] his outdoor wildlife pond will become a dense wood in a few years and he's planted trees six-deep around the perimeter to afford him privacy. It'll help reduce the carbon footprint of him being a touring rock star too.
Ed has previously built a pub, greenhouses, an underground cinema, a gym, a recording studio and an area for goats, sheep and chickens on the estate.
---
Long before Katy Perry "kissed a girl" in her first hit, she was singing a far more spiritual tune — and fans can finally hear that, now that she's allowed streaming of her Christian pop debut.
Issued under her real name, 
Katy Hudson
 came out  back in 2001 and sank without a trace…but it's 
resurfaced
 on Amazon Music. Katy, who was 16 at the time, mixed innocent love songs with full-on worship tunes like "Faith Won't Fail."
Podcast: Play in new window | Download | Embed... [Read Full Story]