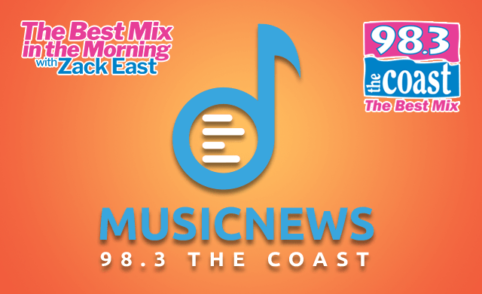 Chris Martin of Coldplay has partnered with tech company Cisco on a video celebrating Teacher Appreciation Week.
In the 30-second clip, Martin remotely hooks up with a classroom of students, who request that he play "Yellow," which he does, as they wave yellow balloons. He then thanks teachers "for all you do."
In other Coldplay news, they'll open the 2021 BRIT Awards — the U.K. equivalent of the Grammys. The band will perform their new single "Higher Power" on a pontoon on the Thames near London's O2 Arena, where the ceremony takes place, on May 11th.
---
Fans have known Pink as an icon for a long, long time, and now the folks at the Billboard Music Awards have figured it out, too.
Pink will pick up the prestigious Icon Award at this year's edition of the show, which airs on May 23rd. She joins the ranks of fellow pop royals Cher, Celine Dion, Jennifer Lopez, Prince, Janet Jackson and Mariah Carey. In a statement, she says "As a little girl, I always dreamed about being a singer and sharing my love of music with the world.  It's a true 'pinch me' moment and I feel humbled and blessed."
Podcast: Play in new window | Download | Embed... [Read Full Story]