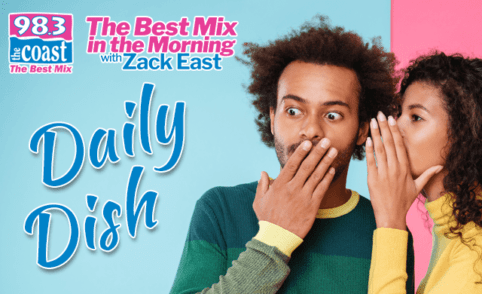 Within 24 hours of
 Kim Kardashian
 filing for divorce due to  "irreconcilable differences," the 
Daily Mail
 published the paperwork with her signature. California law considers divorce filings "public record."
Kanye West agreed to a prenup, which said their assets are "separate property." Kim has nearly $800 million and he's worth more than $1 billion. Neither is obligated to provide spousal support. Each is responsible for legal fees and paying their divorce lawyers.
The divorce claims "there are no community assets." Kim requested joint custody of their four children. (
Daily Mail
)
---
Prince Harry has responded to Queen Elizabeth's announcement that he and wife Meghan Markle have been removed from their royal roles — and Prince William is "furious."
According to a report by 
The Sunday Times
,
 the Duke of Cambridge is "really sad and genuinely shocked" about his brother's behavior toward the Queen.
On Friday, Buckingham Palace confirmed that Harry and Meghan won't return as working royals and will no longer have royal involvement with several U.K. charities.
In response, Harry and Meghan released their own statement, insisting that "we can all live a life of service. Service is universal."
According to The Sunday Times, sources close to William said he's "very upset by what has happened," and found Harry and Meghan's behavior "insulting and disrespectful."
Another source added, "You don't answer the Queen back — it's just not done."
But while the future king is said to be "furious" at his brother's "insult" to the Queen, insiders say William misses Harry and hopes one day to reconcile.
---
James Franco has reached a settlement in that sexual misconduct suit his former students brought against him.
The star was accused in a 2019 lawsuit of intimidating several female students into sexual situations at the acting school he founded.
Now the two women have agreed to drop their individual claims. According to 
Variety
, "Their sexual exploitation claims are also being dismissed without prejudice, which leaves them open to being re-filed." The financial amount of the settlement hasn't been disclosed.
Franco's attorneys have called the allegations "false and inflammatory."
Since the allegations surfaced in 2018, the Disaster Artist star has kept a low profile.
Podcast: Play in new window | Download | Embed... [Read Full Story]