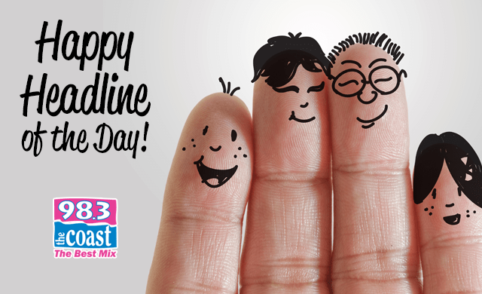 In Boca Raton, Florida, 10-year-old Eden Gross has created a song that is raising money — and she's donating that money to charity.
Eden's song, which she wrote and performed herself, is called "Shadows on the Wall" and it's about the stress that young children have been dealing with these days.
Eden explained that she and other children feel "stuck" and "don't know what to do." And, her song offers hope to anyone who feels this way.
People have been downloading the song — and Eden has been donating the proceeds to a community wellness charity.
Everyone is hopeful that we can get back to normal soon, and in the meantime, Eden hopes that her song — and her donations — will help things along. (
Boca Raton Tribune
)
Podcast: Play in new window | Download | Embed... [Read Full Story]