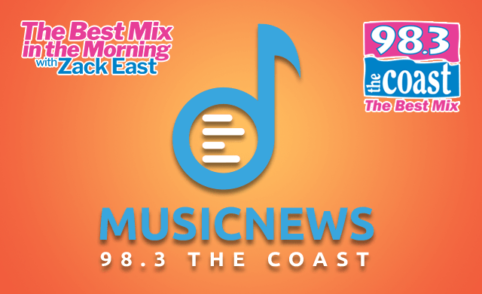 The Backstreet Boys' Nick Carter
 sent out a mixed-message 
tweet 
on Thursday morning, revealing that his wife 
Lauren Kitt Carter 
had given birth to a baby — with "some complications."
Carter didn't share the child's name or gender, but said, "As a parent knows all too very well, sometimes things don't turn out the way you plan it. We have been experiencing some minor complications but things are looking a little better after the first night.
Lauren has suffered a number of miscarriages over the years, which complicated matters. The couple's family already includes five-year-old son Odin Reign and one-year-old daughter Saorise  Reign.
---
Now that the shock of the Framing Britney Spears documentary has died down, the BBC has jumped in the ring to stir things up with a second film about the troubled singer's life.
The Battle for Britney: Fans, Cash and a Conservatorship promises to explore "both sides of the issue" through interviews with people who worked with Brit, folks in her Louisiana hometown, leaders of the #FreeBritney movement and, of course, Perez Hilton.
The Battle for Britney: Fans, Cash and a Conservatorship
 will air on BBC iPlayer on May 1st, and on BBC Two on May 5th. (
Metro
)
---
Singer Vanessa Carlton has a new documentary out called 'A Story of A Thousand Miles.' It's about her 2001 hit and how she actually hated it. WHAT?! She tells us she cringed every time she had to perform it. She was just 17-year-old when she wrote the three-time GRAMMY nominated song. She doesn't name the star who inspired it in the Vice documentary streaming now on YouTube. But people speculate it's either about Wes Bentley or Jessica Chastain.
Podcast: Play in new window | Download | Embed... [Read Full Story]