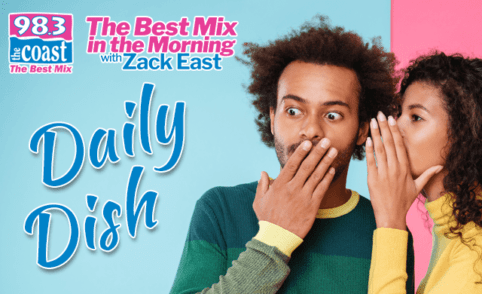 Sharon Osbourne will have her say this Friday night on HBO.
Real Time host Bill Maher booked Sharon for her first interview since leaving the CBS daytime show, The Talk. She will appear one-on-one with Maher directly after his opening monologue.
On Monday, Sharon's former co-hosts had lots to say about her and their trauma debating racism with Sharon. That raucous conversation last month was her last on 
The Talk
. (
Deadline
)
---
Former Bachelor star Colton Underwood revealed on Good Morning America today that he is gay.
In an emotional interview with Robin Roberts, the 29-year-old former football player and star of ABC's The Bachelorette and The Bachelor, said "I've ran from myself for a long time. I've hated myself for a long time … and I'm gay. And I came to terms with that earlier this year and have been processing it. And the next step in all of this was sort of letting people know."
He revealed that he struggled with coming to terms with his sexuality and considered taking his own life. He said, "There was a moment in L.A. where I woke up and I didn't think I was going to wake up. I didn't have the intention of waking up and I did. And I think for me that was my wake-up call … this is your life, take back control." Colton says that since he came out, "I'm the happiest and healthiest I've ever been in my life."
Colton is reportedly working on a documentary with Netflix about his life, his time on the Bachelor and the women he dated, and coming out.
---
Five police cruisers arrived at the mansion of Tom Cruise because a house guest found his secret "panic button."
Kyra Sedgwick
 confessed to snooping around Tom's place during a house party nearly 30 years ago. 
She told 
Drew Barrymore
 how she hoped the button might trigger a secret passageway. (quote) "I was looking around. There was this little button underneath the fireplace mantle. So, I pressed the little button. Nothing happened."
Kyra became nervous and alerted Tom that she pushed the button under the fireplace mantle. He threw up his hands and told her the police would soon arrive expecting a dire emergency.
Tom's house party guests — including 
Nicole Kidman, Bruce Willis, Demi Moore
 and 
Rob Reiner
 — greeted the Beverly Hills police officers at the front door. Kyra said, (quote) "I didn't get invited back." (
E! News
)
Podcast: Play in new window | Download | Embed... [Read Full Story]