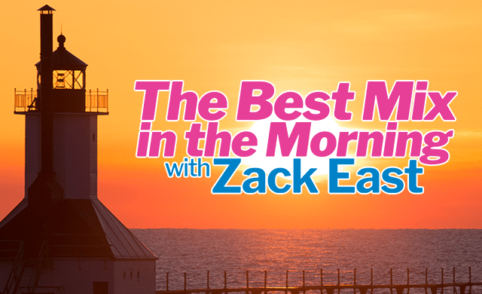 Today's the day — Beyonce's Black Is King is now streaming on Disney Plus.
A teaser for the new movie inspired by The Lion King features Beyonce's daughter, eight-year-old Blue Ivy. The film is described as being a "celebration of Black excellence and culture."
---
Matthew McConaughey is about to make his debut as an author.
The Oscar-winner has announced his first book, a memoir called Greenlights.
McConaughey says it was inspired by his lifelong habit of writing in a journal. In a statement, he describes Greenlights as "an album, a record, a story of my life so far." He adds, "This is 50 years of my sights and seens, felts and figured-outs, cools and shamefuls. Graces, truths, and beauties of brutality. Getting away withs, getting caughts, and getting wets while trying to dance between the raindrops."
Greenlights, which the star says is his "love letter to life," publishes on October 20th.
---
We've been talking recently this week about Kim Kardashian visiting Kanye at their Wyoming ranch. But apparently, Kanye living in Wyoming without Kim isn't anything new. Sources say the two have been living separate lives for some time.
An insider tells 
Us Weekly
, "Kanye has been in Wyoming for the last year. Kim goes about once every five weeks and brings the kids. When together, things are fine between them but they haven't been spending time together because he moved his life completely to Wyoming and that's not where their life is, their family is, their kids are in school or the larger family is."
---
Bryan Cranston revealed in a two-minute Instagram video that he had contracted COVID-19 and has recovered. He said, "I wanted to announce that I had COVID-19 a little while ago. Very lucky, very mild symptoms. So I thought maybe there's something I can do, so I started a program [at UCLA Blood and Platelet Center] so hopefully the plasma donation can help some other people."
---
In a memo to staff, the host wrote that she will "correct" issues raised about behind-the-scenes goings-on of the show. She wrote, "As we've grown exponentially, I've not been able to stay on top of everything and relied on others to do their jobs as they knew I'd want them done. Clearly some didn't. That will now change and I'm committed to ensuring this does not happen again."
One of the changes includes firing the show's executive producer, Ed Glavin.
Podcast: Play in new window | Download | Embed... [Read Full Story]