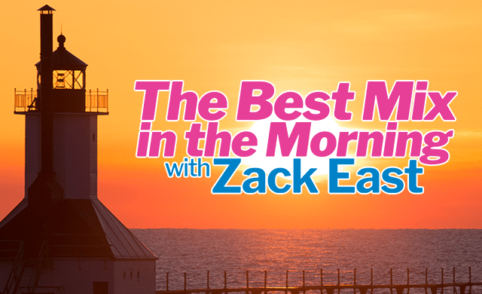 Bill Gates might be the man who saves TikTok in the U.S. The company said Sunday that it's continuing talks to buy the popular video app in the U.S. and has even had talks with the President, who has threatened to shut down TikTok.
Microsoft said in a statement, "Microsoft fully appreciates the importance of addressing the President's concerns. It is committed to acquiring TikTok subject to a complete security review and providing proper economic benefits to the United States, including the United States Treasury."
Trump and other administration officials have been threatening a U.S. ban of TikTok, which is owned by a Chinese company, due to concerns over security and possible data mining. (
The Hill
)
---
---
Workout alert: According to a new study, weightlifting helps keep you from getting sick. Researchers found that added muscle mass revs up the immune system, which helps the body do a better job of fighting infections. (
Inverse
)
---
It can feel unnatural to quarantine. Keeping socially distant is difficult. The surge of new coronavirus cases is proof enough.
A study six years ago showed how much we are social creatures. Hundreds of test subjects were forced to sit alone with only their thoughts for 15 minutes. Most couldn't tolerate the solitude.
When given the opportunity to end the experiment early, a quarter of the women and two-thirds of the men pulled the trigger and gave themselves an electric shock.
One of the researchers said, (quote) "When people spend time inside their heads, they're markedly less happy. I think our mind is built to engage in the world. When we don't give it anything to focus on, it's kind of hard to know what to do." (
Science magazine
)
My suggestion is to communicate often, digitally, with people you know and love.
---
Podcast: Play in new window | Download | Embed... [Read Full Story]