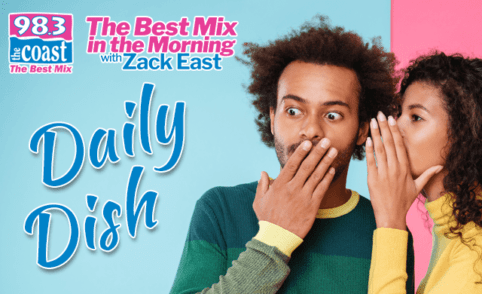 On Wednesday night in an Instagram post, Chrissy Teigen announced she had suffered a miscarriage.
After experiencing bleeding during the final month of her pregnancy, the 34-year-old checked into a Los Angeles hospital for blood transfusions. She and husband John Legend have two other children and had already picked the name Jack for the boy she was expecting.
Along with a heart-breaking black-and-white photo of herself crying sitting on a hospital bed, Chrissy wrote on 
Instagram
, (quote) "We are shocked and in the kind of deep pain you only hear about, the kind of pain we've never felt before. We were never able to stop the bleeding and give our baby the fluids he needed, despite bags and bags of blood transfusions. It just wasn't enough."
She continued, "We never decide on our babies' names until the last possible moment after they're born, just before we leave the hospital. But we, for some reason, had started to call this little guy in my belly Jack,"
"So he will always be Jack to us. Jack worked so hard to be a part of our little family, and he will be, forever," she added. "To our Jack – I'm so sorry that the first few moments of your life were met with so many complications, that we couldn't give you the home you needed to survive. We will always love you."
---
Paris Hilton recently revealed that she was abused at a boarding school. Now the heiress is trying to shut it down.
Paris appears in a video on her YouTube channel calling for the Provo Canyon School — which she attended in 1999 — to be closed. She says, "I was abused at Provo Canyon School," and adds that she plans to "put all my effort into reforming the industry."
The school is described as an "intensive, psychiatric youth residential treatment center."
In her documentary This Is Paris, the heiress says her time at the school was "a living hell," where she was forced to take prescription pills, placed in solitary confinement and beaten.
On their website, the Provo Canyon School points out it was sold after Paris attended and that they "therefore cannot comment on the operations or patient experience prior to that time."
---
It's a familiar story, but one that won't seem to go away. Another royal has criticized Meghan Markle. This time it's coming from 99-year-old Prince Philip, who is getting up in years, but isn't old enough to keep his bad feelings to himself.
According to a royal expert, Philip is "very, very disappointed" by Meghan's failure to "support the monarchy" and her husband.
Way back in 1952, Philip gave up his career in the navy when the Queen took the throne. According to royal expert 
Ingrid Seward
, he's "irritated" that Meghan hasn't done the same. (
Daily Mail
)
Podcast: Play in new window | Download | Embed... [Read Full Story]