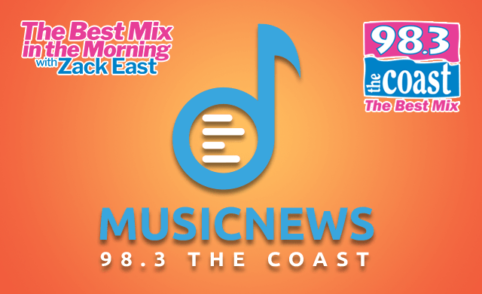 Remember Kelly Clarkson's "amicable" split from hubby Brandon Blackstock? Well, it's not so amicable anymore.
According to 
OK!
 magazine, things started to get ugly when Kel's former manager, who happens to be Brandon's dad, sued her for $1.4 million in allegedly unpaid fees. A pal of Kelly's says, "The lawsuit really took the wind out of Kelly. She was with them for 13 years and made the company so much money. Now it feels like they're going after her life savings."
The spy adds that she's ready to fight on all fronts. "If Brandon thinks he's got the upper hand with this lawsuit and that he can get more money out of her in the divorce, he can think again. Kelly's prepared to play hardball in court and drag out his dirty laundry on her daytime talk show, too. There will be no gagging her."
---
It's all about that blue for Meghan Trainor — who's just revealed that she's expecting a baby boy.
She tells 
Entertainment Tonight
 that she was positive that she was carrying a baby girl, until her doc delivered the news. Meghan says, "I spent so long where I'm like 'it,' or 'baby,' and I didn't know when I could say it, but, it's a boy."
And Meghan has learned to dismiss those old wives' tales. "So, there's all these myths of, oh, if the heartbeat is really fast, it's a girl, and if your hips are the first to go out, then it's a girl, and so I was like, 'It's a girl.' Like, I got it. I was so confident, and then when [the doctor] called us and I was like, 'OK, tell us,' and she's like, 'What do you think it is?' And my husband is like, 'A girl.' And she's like, 'Actually, it's a boy.'"
Meghan's due date is in early February.
---
And, in case you're in the market for a mansion, Realtor.com says Justin Bieber is selling his Beverly Hills home for $9 million. He bought the home last year for $8.5 million. The home has five bedrooms, a theatre, a wine cellar, a bar, a fireplace, a pool and a cabana.
Podcast: Play in new window | Download | Embed... [Read Full Story]