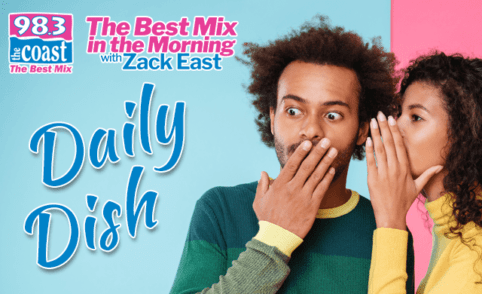 It sounds like the plot of an Eddie Murphy – Martin Lawrence movie, but it's happening in real life. Eddie's son Eric is dating Martin's daughter Jasmin.
She broke the news in an Instagram post celebrating Eric's 32nd birthday over the weekend. Jasmin, 25, writes, "Happy birthday, my love! I'm so incredibly blessed to know you, to love you, and to have you by my side."
Eric is the oldest of Eddie's 10 children, and Jasmin is the oldest child of Martin's three children.
Murphy and Lawrence appeared in two movies together — 1992's Boomerang and 1999's Life.
---
An arrest warrant was issued for Kyle Massey on Monday after the former Disney star skipped the arraignment in his immoral communication with a minor case.
This is actually the second time he's missed his arraignment. He skipped it in late June, so it was re-scheduled for Monday.
Kyle, best known for the Disney shows That's So Raven and Cory in the House, was charged with a count of communication with a minor for immoral purposes. Prosecutors allege Kyle sent pornographic material to a 13-year-old girl.
---
Former Nickelodeon star Drake Bell has been sentenced to two years probation and 200 hours of community service after pleading guilty to a charge of attempted child endangerment and a charge of disseminating matter harmful to juveniles.
The charges against the Drake & Josh star stemmed from an online chat with a 15-year-old minor in 2017 that was allegedly "sexual in nature."
---
Paris Hilton 
has landed her own Netflix show. According to 
Variety
, 
Cooking With Paris
 "will feature the hotel heiress and business mogul learning her way around the kitchen with the help of her famous friends." It premieres on August 4th.
Podcast: Play in new window | Download | Embed... [Read Full Story]