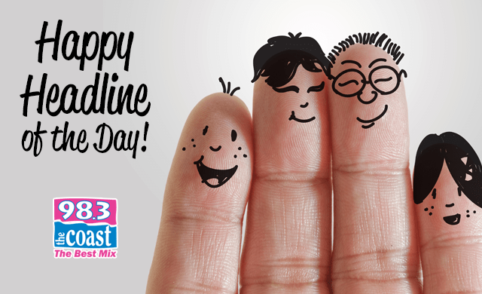 A little less than two years ago, Daniel Donaldson — a longtime youth sports coach in Haleyville, Alabama — was introduced to a 14-year-old athlete named Alecia.
When Daniel and his wife, Tiffany, learned that Alecia was in need of a stable family, they invited her to stay with them. After being given a four-month temporary custody period, Alecia eventually moved in permanently.
The arrangement was working great. Alecia fit right in with Daniel and Tiffany's three kids. And, Daniel and Tiffany left it up to Alecia if she would like to become legally adopted.
Well, Alecia decided to make it official — and broke the news to Daniel during a "birthday surprise."
The family tricked Daniel into attending a "birthday photoshoot" on a beach in Gulf Shores, Alabama.
While they were at the beach, they blindfolded Daniel while Alecia held up a bunch of signs on poster board, explaining the back story and why she would like Daniel to adopt her.
When Daniel finally took off his blindfold he learned what the trip to the beach was all about when Alecia, Tiffany and the children held up signs reading: "Let's make it official. Will you adopt me?"
It was a big step for Alecia. As she explained, Daniel started out as her coach, but also filled the roles of protector and provider — and eventually became the man she calls "daddy." (
Yahoo Sports
)
Podcast: Play in new window | Download | Embed... [Read Full Story]