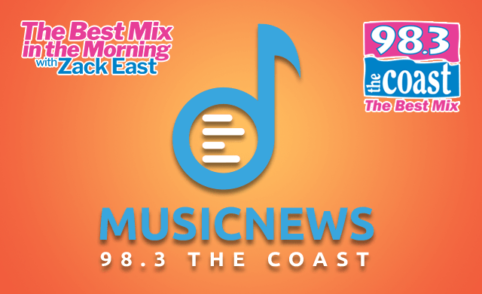 This year's American Music Awards nominees were announced yesterday.
Artist of the Year nominees include The Weeknd, Justin Bieber, Post Malone and Taylor Swift, among others.
The American Music Awards will air on ABC on November 22nd.
---
Harry Styles must be pretty sure that he'll be playing arenas again soon –because he's just bought part of a big one in Manchester, England.
Harry, who grew up in the north of England, is a major investor in Co-Op Live, which would be the country's largest indoor venue if the 2023 opening goes as planned. It's also being designed as the most environmentally sustainable arena in Europe. The folks behind the project say Styles "will be actively involved in the development of the project, with a particular focus on fans, unique premium and hospitality areas, and artist spaces."
Greater Manchester is currently under the highest COVID-19 alert levels in the country, meaning public gatherings of all kinds are strictly prohibited. (
Variety
)
---
Britney Spears' efforts to free herself from her dad's conservatorship just got a boost from a longtime employee — who compares her situation to that of the women in the horror story A Handmaid's Tale.
Brit's makeup artist, known only as 
Maxi, 
told the 
Calababes
 podcast, "We're talking about some 
Handmaid's Tale
-type things to keep her from having a baby. I can't detail it and I'm not gonna specifically say, but I will say for sure, she would've had a baby by now. She would've probably been married to [boyfriend] 
Sam 
[
Asghari
] by now. She would have groups of friends around her."
In the most recent round of court dates, lawyers compared Brit to "a coma patient."
Podcast: Play in new window | Download | Embed... [Read Full Story]