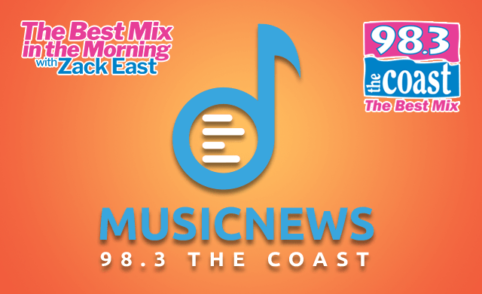 Mark Ronson has to play the biggest hits when DJ-ing for a crowd, but there's one he really dreads having to spin — his own chart-topping single, "Uptown Funk."
When Britain's 
NME
 asked Ronson to pick "the song I can never hear again," he immediately pointed the finger at himself. He said "I never listen to my own music at home or in the car, but when I DJ out I play it. I was actually DJing last Saturday night, the first time in a year and a half, and I was dreading playing it.
Ronson went on to explain "I'm riddled with neurosis and anxiety, and I thought it was going to be the moment that people were finally sick of it. I genuinely thought they were going to look up at the DJ booth and say, 'Really? It's 2021'. But I played it and there was this mass flooding of the dance floor."
---
Rolling Stone magazine just bowed down to Beyonce, by giving her credit for the Best Music Video of all time.
The mag just dropped its 
list
 of the 100 greatest clips, and, no surprise, it's topped by "Formation." Bey shows up a couple more times, including a number-12 finish with "Single Ladies," while hubby 
Jay-Z
 checks in with his "99 Problems" video. A collaborative song video they've performed together also lands at number-29.
The top ten is loaded with classics, including Madonna's "Vogue" at number-three, Childish Gambino's intense "This Is America" at number-four and Michael Jackson's "Billie Jean" at number-ten.
Other big names on the list include Adele, Britney Spears, Missy Elliott, Backstreet Boys, LL Cool J and Duran Duran. And yes, Rick Astley's rickroll classic "Never Gonna Give You Up" gets a prime spot.
---
Jay-Z and Will Smith are teaming up, and no it's not music related.
The two moguls and their respective companies, Roc Nation and Dreamers VC, have joined forces alongside a group of investors to launch a rent-to-own housing program for clients aspiring to build credit and later close on their first homes.
Housing startup Landis will purchase 1000 properties, rent them to the clients, and once they meet all the financial thresholds and applicable commitments, the renters will buy the property from the company at a preset price. Within the two-year program, Landis will also provide the clients with financial coaching. (
Bloomberg
)
Podcast: Play in new window | Download | Embed... [Read Full Story]