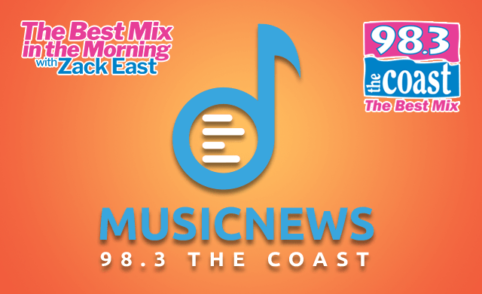 Shawn Mendes hasn't seen Camila Cabello in weeks, but she sure is on his mind — and in the grooves of his new Wonder album.
The Canadian cutie tells 
Sirius XM
 that he's still very much into Camila, who served as a huge inspiration for his new music. Shawn says, "She's doing amazing. I haven't seen her actually in like a month and two weeks, not that I'm counting… She's back really soon and I think it's interesting 'cause when your girlfriend is an insanely talented, real musician who writes her own music, it's scary to write an album around her."
He adds that Camila was as encouraging as she was scary. "[She'd say] 'Go, keep going, keep going.' And she would do this thing like once a month, 'Hey, just a reminder, this concept you're on is incredible. It's going to make people feel something really special. Don't stop. Don't stop. Don't stop.' And it was this force of energy that I think was really helpful."
Wonder is set for release on December 4th.
---
British television executives performed a tricky operation this past week — by removing a carrot from the top off Ed Sheeran's head.
The veggie surgery was actually performed on a puppet version of Ed, which was to appear on a new season of Spitting Image. After seeing the lookalike Sheeran, execs thought the carrot would be offensive to Ed's fellow gingers, so they took it out and replaced it with turnip leaves.
A source at 
ITV
 tells the 
Sun
, "The puppeteers didn't seem too happy about the changes.  But it's a fine line when you're making comedy. It's one thing poking fun at the rich and powerful but it's another insulting some viewers.".
Spitting Image is available stateside on the BritBox streaming service.
Podcast: Play in new window | Download | Embed... [Read Full Story]