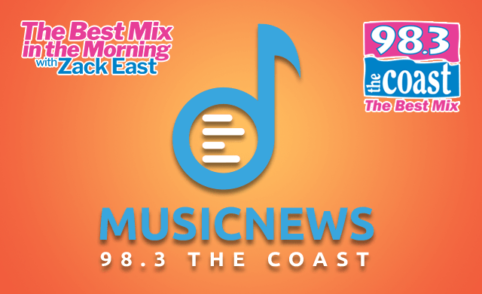 Britney Spears
 must have mixed reactions to her court-appointed attorney stepping down.
 Samuel D. Ingham III
filed paperwork on Tuesday to resign
 after 13-years with the conservatorship.
Two weeks ago, Britney told Judge Brenda Penny that she wanted a new lawyer. She complained that Ingham had not served her well. Britney claimed that she never knew she had the ability to petition an end to the conservatorship.
Ingham's departure is not entirely welcomed. He left before filing termination paperwork. Britney begged for her freedom and Ingham dragged his feet. Now, she must wait for a new lawyer to join the case. Her freedom is further delayed.
There are suspicions that Samuel D. Ingham ensured that
 Jamie Spears
 got his way in court rather than independently represent Britney. She declared in court two weeks ago, (quote) "My dad and anyone involved in this conservatorship and my management, who played a huge role in punishing me, should be in jail." (
Variety
)
---
Larry Rudolph, who'd served as Britney Spears's manager since she was a total unknown, has reportedly quit — because he thinks she's set to retire permanently.
According to the 
BBC
, Rudolph sent a letter to Britney's conservators, saying, "It has been over two-and-a-half years since Britney and I last communicated, at which time she informed me she wanted to take an indefinite work hiatus. Earlier today, I became aware that Britney had been voicing her intention to officially retire."
Britney briefly left Rudolph's Reign Deer Entertainment in 2004 but returned a short time later after pressure from her dad, Jamie.
---
98 Degrees hope to make this a hot guy summer — by releasing their first new original music since 2013.
The guys teased the release of "Where Do You Wanna Go" on their official 
Instagram
 account on Monday and revealed it will drop this Friday.
Their last studio album was the holiday collection Let It Snow, which hit in 2017.
---
Kelly Clarkson really wants to be a single lady again — and she's asked a judge to declare that she is one.
Kel filed papers on Friday asking a California court to declare her "legally single" before all the details of her divorce from Brandon Blackstock are hammered out by lawyers. She filed for divorce in June 2020.
Though the request is unusual, it's not unprecedented — both 
Angelina Jolie
 and 
Brad Pitt
 did the same during the dissolution of their marriage. (
Entertainment Tonight
)
Podcast: Play in new window | Download | Embed... [Read Full Story]