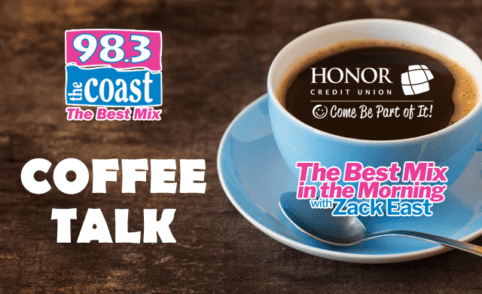 TODAY IS:
Christmas Card Day: A reminder to get your Christmas cards ready to send out.

National Pastry Day
---
Are you the first-born child?
 How are you doing compared to your siblings? According to a new 
study
 by the University of Edinburgh in Scotland and the University of Sydney in Australia, the oldest child tends to be smarter, does better in school, and earns more income than their younger siblings. The reason? Seems the first-born child gets more attention from their parents, especially when it comes to thinking and learning skills. First-borns are often read to more and engaged with more than subsequent siblings.
---
We may not be going on exotic vacations that take us on airplanes. But perhaps you took a road trip this year. If you did, you're not alone. In fact, a new survey found that 69% of respondents said taking road trips in 2020 has helped them deal with the stress of the year. (
SWNS
)
---
Are you working from home? Are you sitting a lot more than usual?
 Are you sitting in a less than ergonomic way? Well, it doesn't take that much to combat the couch potato flab. In fact, according to a new study published in the 
British Journal of Sports Medicine
, it takes just 11 minutes of brisk walking a day to reverse the harmful effects of sitting for hours at a time. Even better? Try to get about 35 minutes of walking or jogging in a day. (
Fatherly
)
---
A 100 year-old football tradition has just been
cancelled
 thanks to COVID. It's one of the biggest rivalries in college football, but this year's Ohio State-Michigan game has been scrubbed after a bunch of Michigan players were forced to quarantine. COVID cases are spiking within both teams. They've faced each other every year since 1918.
Podcast: Play in new window | Download | Embed... [Read Full Story]