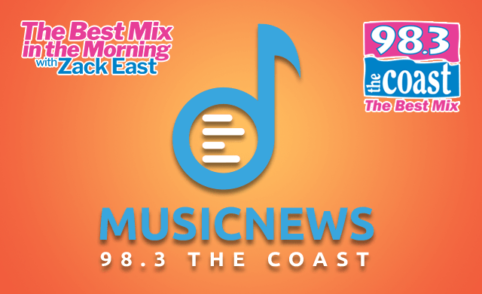 Shawn Mendes and Camila Cabello seem like the perfect couple — but Shawn had to work overtime to win over his gal pal.
The Canadian cutie opened up about the early days of the relationship in an interview on 
Sirius XM
. Shawn says, "I think I was just bugging her along for a long time about how I felt about her. I was in Calgary or Edmonton, Canada, and I was at dinner with two of my friends and she texted me basically being like, 'Okay, fine. I like you. Okay, fine. This is a thing.' And I have the text, I have this, I screenshotted the text messages. 'I was like, finally, she caved. It was so great.'"
They became Instagram official in July of 2019 and, despite rumors, they've been together ever since.
---
Britney Spears
 still knows how to get people talking — as she proved Wednesday by posting another of her oddball dance 
videos
.
In this one, a turtleneck-clad Brit spins around to the sounds of "Holy Grail," a 2013 track from Jay-Z and her long-ago ex Justin Timberlake — who she actually tagged. It's not clear when the troubled singer filmed the video, but a fully decorated Christmas tree stands lit right behind her.
---
Not all fan bases are created equal — according to a new study that shows Billie Eilish and Ed Sheeran have the most dedicated of them all.
Retailer 
OnBuy
 tallied up numbers in several categories, including number of streams, number of Google searches and so-called "post engagement" — or response rates to an artist's social media posts. Billie topped several lists, earning a score of 77 out of a possible 100. Sheeran notched a score of 72 on the basis of fewest fake accounts in his follower base and most monthly Spotify streams.
Latin superstar Bad Bunny landed in third place, followed by Super Bowl halftime headliner The Weeknd and Post Malone.
Podcast: Play in new window | Download | Embed... [Read Full Story]