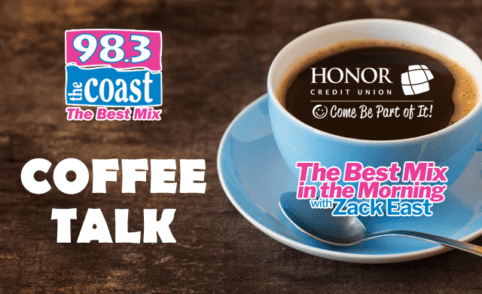 TODAY IS:
Guinea Pig Appreciation Day

World Snake Day

Fresh Spinach Day
---
It's the age-old debate …
 can single straight men and women just be really good friends? Well, here's more proof that the answer is … not often. A 
study
 from the University of Victoria in Canada found that 68% of romantic relationships begin as friendships. And for people in their 20s, that number jumps to 85%
And the study found that the same holds true for those LGBTQ+ community, with 85% of romantic relationships starting off as friendships.
---
In a big point of Pride for the US,
the U.S. Olympic team is sending 613 athletes to Tokyo this month, which is its second-largest team ever. The largest team, with 648 athletes, was in 1996 when the U.S. hosted the Games in Atlanta. And among those hoping to go home with medals this year are 329 women — more than any nation in Olympic history. It's also actually the third time that Team USA had more women than men. (
NBC Sports
)
---
What would you do for a two-week vacation?
 If you're the average American, the answer is almost anything. A new 
survey
 by Crystal Head Vodka found that these are just a few of the things Americans would do for two weeks completely away from work:
Work on every weekend for a year

Give up celebrating holidays for a year

Take a 10% cut in pay

Give up their favorite food

Cancel Netflix/streaming service forever

Give up social media for a year
---
Speaking of getting away  … really far away …
 A 
YouGov poll
 found that 25% of Americans surveyed said they would like to live in a colony on Mars for the rest of their lives.
Podcast: Play in new window | Download | Embed... [Read Full Story]