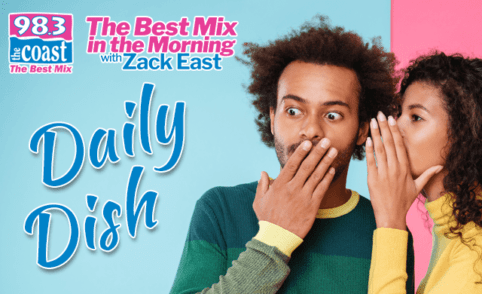 Chrissy Teigen returned to social media to apologize again for being an online bully.
Over the past few weeks, the model and TV personality has lost several endorsements and deals after she was called out for once encouraging media personality Courtney Stodden to kill herself and suggesting that Lindsay Lohan harm herself, among other incidents of cyberbullying.
In a post on 
Medium
 and Instagram Monday, the model and TV personality, broke her silence, addressing the "very humbling few weeks" and offering her apologies.
She writes, "Not a day, not a single moment has passed where I haven't felt the crushing weight of regret for the things I've said in the past."
Chrissy adds, "I was a troll, full stop. And I am so sorry," and that "there is simply no excuse for my past horrible tweets."
She ends her post by promising to do better and spread nothing but love from now on.
---
Salma Hayek has a pet owl who helps keep her calm.
The actress tells 
People
 magazine, "You won't believe this. I do meditate with the owl very, very often."
Salma says the rescued pet owl, which she named Kering, knows when she's centered. "The minute I go deep into meditation, she stays super still."
But meditation isn't the only thing Salma does with her owl. They also like to watch TV on her iPad and eat meals together.
---
Comedian and former Daily Show correspondent Rob Riggle has accused his estranged wife of spying on him during their time together.
In court documents obtained by 
TMZ
, the actor claims he suspected 
Tiffany Riggle
 of being privy to private conversations he'd had in the office of his home. (They were staying in different homes at the phone). So he planted false information to see if it would come back to him — and it did. He had his home swept for devices in April, and a spy camera was allegedly found hidden in his smoke detector. One clip from the camera allegedly showed 
Tiffany
 counting money after $28,000 of his emergency funds disappeared.
Rob also believed that Tiffany had hacked into his Apple account to download his emails, texts, contacts and photos.
Rob has been granted a temporary restraining order against Tiffany, who filed for divorce from the comedian in October 2020 after 21 years of marriage.
Podcast: Play in new window | Download | Embed... [Read Full Story]