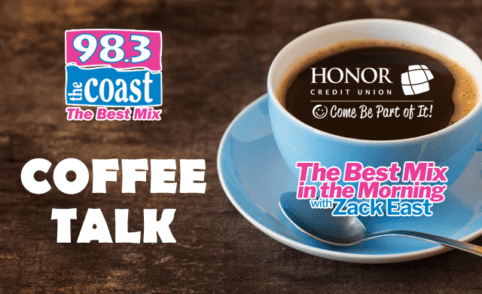 Today's St. Patrick's Day, but obviously saying its full name takes too long. So when you shorten it, which one of these do you go with:  St. Paddy's Day, with two D's . . . or St. Patty's Day, with two T's? For those of you grammar and spelling sticklers searching for the proper answer, according to a new survey, 49% of Americans go with the T version, 29% go with the D version, and the rest aren't sure. People with Irish heritage are more likely to use the D version, which makes sense . . . the D version is the original, authentic Irish abbreviation. The patron saint of Ireland is St. Padraig, which has a D in the name.  In English, the name is St. Patrick, which is where the T's come from.
---
So, what happens when you are really into a show like Game of Thrones?
According to a new 
study
 from Ohio State University, which studied 
Games of Thrones
 fans, the reason people get so immersed in a show is because they, in essence, "become" their favorite characters. "When they think about a favorite fictional character, it appears similar in one part of the brain as when they are thinking about themselves," said lead author Timothy Broom. "People who are high in trait identification not only get absorbed into a story, they also are really absorbed into a particular character," he explained. "They report matching the thoughts of the character, they are thinking what the character is thinking, they are feeling what the character is feeling. They are inhabiting the role of that character."
---
Warm weather is definitely coming …
 and your White Claw summer just got even better. The boozy seltzer company has announced that they are rolling out hard seltzer iced teas in four flavors: peach, raspberry, mango, and lemon. (
Food & Wine
)
---
The Spanish government is testing out a program that institutes a four-day work week
to boost employee productivity and mental health. The pilot program will last three years and will include around 200 companies so they can study the results. 
Prediction: Happier employees, greater productivity. 
(
People
)
Podcast: Play in new window | Download | Embed... [Read Full Story]