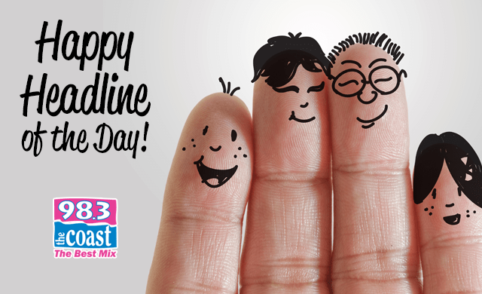 In Austin, Texas, 68-year-old Emily Johnson had a problem. She was scheduled for open heart surgery in Cleveland, Ohio — and needed to get a coronavirus vaccine before traveling. But, her doctors in Austin had no access to the vaccine.
Emily posted a message online, asking people for advice and suggestions.
Instead of just getting advice, Emily ended up getting the actual vaccine, thanks to a stranger who gave up her place in line.
It was 50-year-old Christy Lewis who came to the rescue.
Christy was able to reach Emily that very morning — and direct Emily to the appointment.
It all worked out.
Emily got the vaccine — and was even able to schedule her second dose.
Christy's generous offer was a simple decision for her, explaining, "You just know when it feels right, and this felt right to me." (
New York Daily News
)
Podcast: Play in new window | Download | Embed... [Read Full Story]