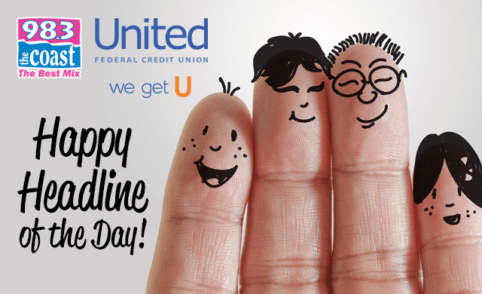 Six years ago, Victoria Kuzlik and her dad were cleaning out their house and found some old ski equipment. Victoria asked her dad what do to with the old coats and her dad told her that they'd "find someone who needs them."
That memory stuck with Victoria — and she took action.
She's now 16 years old and spends time each year collecting donations and delivering coats and clothes to domestic violence shelters in her community.
Her charity organization — 
Coats for Hope
 — now operates nearly two dozen donation boxes in Illinois and Wisconsin. And over the last six years, the group has delivered over 35,000 coats and $25,000 to five domestic violence shelters.
Victoria admits that being able to help so many people is "just mind blowing." But, she continues to work and appreciates the bonds she is building with those who are turning their lives around. (
WREX-TV
)
Podcast: Play in new window | Download | Embed... [Read Full Story]