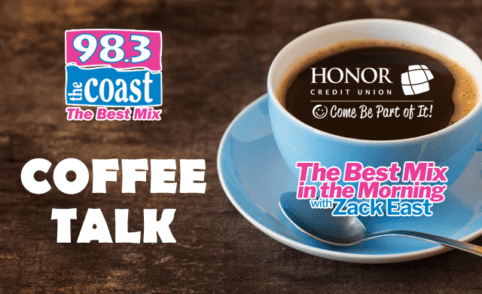 National VJ Day: Recognizes Allied Forces' victory over Japan during World War II.
---
Have you been eating more fruits and veggies and less meat these days? You are definitely not alone. A new survey found that 57% of respondents say they have been eating less meat and dairy since COVID began. 60% of those surveyed said they had been adopting a flexitarian diet (mostly vegetarian, but occasionally eating meat and fish). Why the shift? More than 50% of respondents said they were inspired to make healthier food choice, 42% said they wanted to eat fewer animal products and 39% said they wanted to live a more sustainable lifestyle. (
SWNS
)
---
Because it's 2020 and everything is bizarre …
 You can now get Tiger King leopard print underwear for men and women … with Joe Exotic's face emblazoned on the crotch. Even though he's in jail, Joe Exotic teamed up with streetwear designer 
Odaingerous
 for the lingerie line named the "Revenge Collection." A soft launch of the product back in May sold out in hours, earning more than $20,000 in online sales. If you're interested, you can score yourself a pair of these briefs or bikinis on September 7th, the second anniversary of the Tiger King's arrest. (
NY Post
)
---
In positive medical news: A new study by the Harry Perkins Institute of Medical Research, in Perth, Australia, has found honeybee venom can kill breast cancer cells.
Researchers Ciara Duffy says, "We found that the venom (melittin) from honeybees is remarkably effective in killing some of these really aggressive breast cancer cells at concentrations that aren't as damaging to normal cells. What melittin does is it actually enters the surface, or the plasma membrane, and forms holes or pores and it just causes the cell to die."
Podcast: Play in new window | Download | Embed... [Read Full Story]