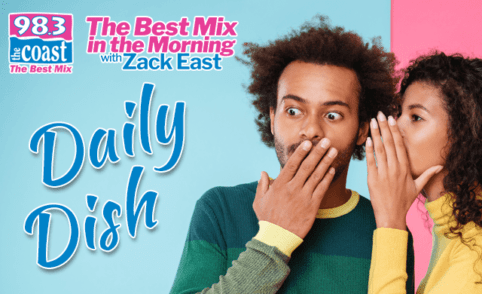 Carrie Ann posted a video from bed. She warned her followers that despite being vigilant about safety protocols, she still caught the coronavirus. Carrie Ann said on Instagram Stories (quote) "I just tested positive for COVID-19. So I am home. I am following the guidelines. I have a fever and bad cough and lots of aches and pains."
Carrie Ann Inaba added a reminder from the CDC to wear a mask to protect yourself and others. Keep your distance when possible. Wash your hands frequently. (
People
)
---
Keeping Up With the Kardashians
has a new home
. The family's reality series will move to Hulu after the 20th season airs on the E! Network.
Three months ago, Kris Jenner announced the finale season, which starts early next year. At the time, it sounded as if the show had run its course. The sisters, in particular Kourtney Kardashian, appeared exhausted by the constant intrusion of cameras. Kim Kardashian and Kylie Jenner reportedly threatened to quit.
Disney must have offered them a sweet deal, though details are scarce. About a year from now, new 
Keeping Up With the Kardashians 
episodes will stream on Hulu. Disney's announcement said the family would create "global content" for Hulu. (
E! News
)
---
Things just keep getting uglier in Kelly Clarkson's split from estranged husband Brandon Blackstock — now that she's accused him of stealing millions of dollars.
Kelly, who filed for divorce earlier this year, went to the California Labor Commission, claiming her ex, who also served as her personal manager, overcharged her in a big way and she wants him to pay her back. Brandon's company, headed up by his dad, previously filed a suit against Kelly claiming she owed the company $1.4 mil in commissions.
This is the latest in a series of divorce squabbles: Kel won custody of the couple's kids, but Brandon now wants $300,000 a month in spousal support. (
TMZ
)
Podcast: Play in new window | Download | Embed... [Read Full Story]