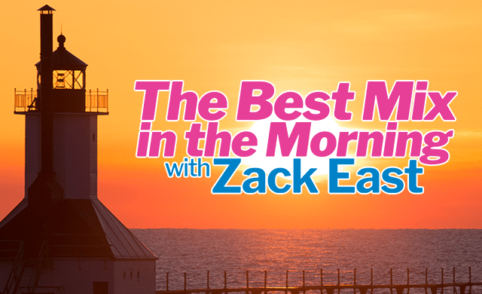 A great-great-grandmother, who helped the World War 2 effort as a Rosie the Riveter, is today helping the fight against coronavirus.
Mae Krier spends her days sewing colorful face coverings. The 94-year-old makes them from the burgundy bandanna made famous in the Rosie the Riveter poster. Rosie flexes her bicep while wearing a polka dot bandanna on her head.
As a teenager, Mae Krier joined the millions of women who took jobs vacated by World War 2 soldiers. She built warplanes in a Boeing factory. Mae Krier recalled, (quote) "The women were every bit as good as the men. Up until 1941, it was a man's world. They didn't know how capable American women were. We sure showed them!" (
The Washington Post
)
---
Go small … Seems the coronavirus pandemic has inspired many Americans to shop small. According to a new survey, 70% of respondents said they have made it a point to avoid big corporations and support small businesses during the last several months. And 79% said the pandemic has changed their thinking on how important small businesses are to their communities.
43% of respondents said the top way they've been supporting their local businesses is by ordering take-out and delivery. And over 50% said they have been tipping their delivery drivers more than they did before. 38% said they've been donating money to local businesses. Even though they have been supporting their local small businesses, 74% of those surveyed said they are worried that their favorite local spot may not survive. (
SWNS
)
---
A silver-lining to this pandemic: Work attire is relaxing.
Employees working from home embraced their Zoom shirt. They do not want to go back to a stuffy wardrobe. A survey found that just 10 percent of employees want to return to the office wearing what they did before the pandemic.
The style director at Esquire magazine confirmed, (quote) "Dress codes have been gradually relaxing. So much that big banks got rid of suits and ties for most employees."
The Urban Dictionary defines the 
Zoom shirt
 for men and women as "kept on the back of your desk chair to quickly be presentable for video conferences." Otherwise, they're working from home in comfy clothes.
During this pandemic, the typical work from home attire has been shorts, no shoes and a Zoom shirt. Bra is optional. (
The Guardian
)
Podcast: Play in new window | Download | Embed... [Read Full Story]