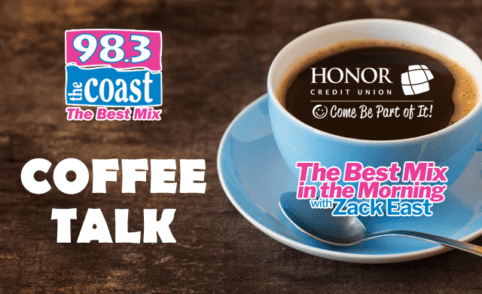 TODAY IS:
No Bra Day

Face Your Fears Day

Also … Amazon Prime Day starts today and runs through Wednesday
---
This is interesting … 
A 
study
 by Syracuse University found that when more women are in executive levels at corporations, those corporations tend to have employees who behave better. For example — the researchers found that NFL teams with more female execs saw a drop in the number of player arrests. And NFL teams with a "critical mass" of women (two or more) in executive positions had a 21% decrease in criminal incidents. And it's not just the NFL or sports teams — it's all corporations and organizations. The researchers say their findings also have implications for organizations beyond those employing professional sport players, particularly visible organizations with high-profile employees, such as media and entertainment companies; and public-facing entities such as courts, schools, and government entities.
---
And another case for hiring more women …
 A Harvard 
study
 found that women are better doctors.  According to the study, patients in the hospital who receive care from a female doctor are less likely to die and are also less likely to be hospitalized again, than if they were seen by a male doctor.
---
Are you addicted to true crime podcasts?
 Well, now you can get paid to listen to them. Home security company Vio Security wants to pay someone $1,666 to listen to 31 hours of true crime podcasts – by Halloween. Interested? To apply, you'll need to write a brief essay about your favorite true crime podcasts. If you're selected, you'll also get a heart rate monitor to record your "physiological responses as you "jump from pod to pod." The winner will also have to answer some questions about their experience. In addition to the cash and heart rate monitor, the winner will get wireless earbuds, a flashlight and whistle, a door-blocking mechanism and access to a personal safety app. You need to 
apply
 by Monday, October 19th at 12 p.m (MT) and, if chosen, you have till October 31st to listen to the 31 hours of podcasts and complete your responses. (
Insider
)
Podcast: Play in new window | Download | Embed... [Read Full Story]