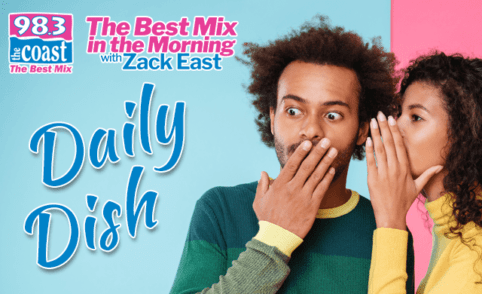 Millie Bobby Brown almost quit acting before making it big.
On Friday night's episode of The Tonight Show, the Stranger Things star said she  became "very disheartened" by the acting industry after she lost a role on Game of Thrones. Millie said she "really wanted" the part on the HBO series when she auditioned.
"I got a no for that and then that's when I was like, 'Oh, this is really difficult,'" she told Jimmy Fallon.
She nearly quit her acting career but decided to have her "last kind of go" at a "Netflix show called Montauk," which later became Stranger Things.
Millie said, "I auditioned and two months later they got back to us and said, 'Hey we'd love to Skype with you' and I Skyped with them, and the rest is history."
She's currently starring in the Netflix film Enola Holmes.
---
The James Bond film No Time to Die has been delayed again.
Producers said on Friday that the 25th installment in the franchise will now open on April 2nd, 2021.
No Time to Die was originally set to debut in April 2020 but was postponed to November. It was one of the first movies to be delayed because of the pandemic.
A day after the announcement, Regal Cinemas said they are "considering" temporarily closing all of its theaters in the U.S. and the U.K. With No Time to Die moving to next year, that leaves very few big releases set to open in the remaining months of 2020.
---
Actor Rick Moranis was the victim of a vicious and random attack on a New York City street on Thursday and police are searching for a suspect.
The 67-year-old actor, who starred in movies like 
Ghostbusters
, 
Honey, I Shrunk the Kids
, and 
Spaceballs
, was walking in Manhattan's Upper West Side when a man approached him and punched him in the head, knocking him to the ground. The attack was caught on 
surveillance video
 and it shows the assailant calmly walking away after throwing the punch.
Moranis went to the hospital complaining of injuries to his head, back and hip. Police are asking for the public's help in identifying the attacker. (
WABC-TV
)
Podcast: Play in new window | Download | Embed... [Read Full Story]