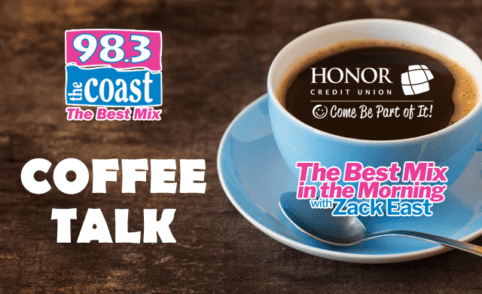 TODAY IS:
National Scotch Day
---
Have you been dining out and noticed a few too many people being a bit rude? …
 According to a 
recent article
, restaurant owners say some customers have "forgotten to be human" during the pandemic. Seems there's been quite the uptick in rude, demanding, and angry customers as restaurants have re-opened.
---
Would you give this a try, or would it be a hard pass?
  There's a small-but-passionate group of people online who claim the best snack in the world is OREOS WITH SALSA. People have been hyping it on social media for a while, so it's not a new idea.  But a writer for the site 
Delish.com
 just tried it.  And their verdict is . . . NOT good.  They described the taste as "musty," and said dunking them in milk is a much better option. Some people claim it's great though.  If you really want to go all-in, they say to buy a pack of Oreos . . . remove the middle row . . . and fill it to the top with salsa for easy dipping.
---
Jerry Seinfeld had a classic bit about the Olympics, and said he'd rather win bronze than silver
. . . because silver would be a bummer, but bronze would feel like you won SOMETHING at least.  So do you agree with that? Someone 
polled
 2,500 people, and it turns out most of us DON'T agree.  Of the people who answered, 93% would rather win silver.  Only 7% said bronze. If you grew up in the "participation trophy" era though, you might be the outlier.  People aged 18 to 25 were more than twice as likely than older people to say they'd rather win bronze.
---
If you feel passionately about finding out what Dorito or Cheeto dust would taste like on a potato chip, listen up. 
Frito-Lay just 
debuted
 a new line of potato chips that taste like OTHER chips and snacks. The three flavors are Cool Ranch Doritos potato chips . . . Cheetos potato chips . . . and chips that taste like Funyuns.  So if you think those snacks would be better in potato chip form, get excited. It's not clear how many stores have them, but right now
Target.com
appears to have all three.  And they're a limited time only thing, so they might only be around for summer.
...
[Read Full Story]