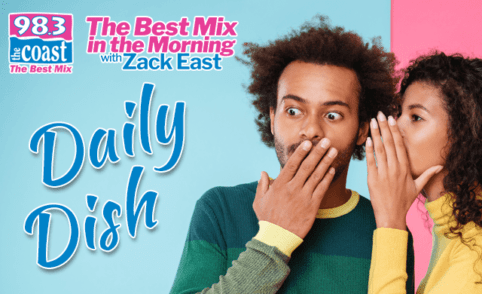 Sharon Osbourne is getting ready to fight CBS.
According to 
Page Six
, Sharon has hired "powerhouse lawyer"
 Jeremiah Reynolds
 in her negotiations with the network, which is investigating reports of an alleged "racially insensitive and hostile environment" on the show.
The allegations came after her heated on-air debate with Sheryl Underwood over race and Piers Morgan.
Sharon reportedly expects to be fired, but she doesn't plan to go "without a huge payout from CBS."
The Talk remains on hiatus.
---
TMZ says the Valley Rescue Mission, in Los Angeles, is honoring the late Alex Trebek by naming their new homeless shelter The Trebek Center. Alex and his wife donated $500,000 before his death. The new homeless shelter is going to be housed inside a former rolling rink.
---
Queen Elizabeth's granddaughter, Zara Tindall, recently gave birth on a bathroom floor. Lucas Philip Tindall is Queen Elizabeth's tenth great-grandchild. Zara's husband, Mike, is quoted by Newser as saying, "The boy arrived very quickly. It was running to the gym, get a mat, get into the bathroom, get the mat on the floor, towels down, brace, brace, brace. The midwife who had planned to meet them at the hospital arrived as they assumed the position and a second midwife arrived as the baby was being born."
Lucas is now 22nd in line to the throne.
---
TMZ says Prince's ashes are going to be displayed in Paisley Park's Museum. The Minnesota museum is going to allow 1,400 people in to honor Prince on the fifth anniversary of his death. The visits will last for 30 minutes.
...
[Read Full Story]