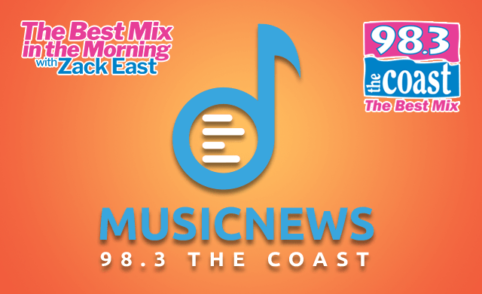 Taylor Swift will made a "surprise announcement" Thursday on Good Morning America.
She'll be releasing her re-recorded version of "Love Story" at midnight today and has re-recorded her entire Fearless album which will be coming out April 9th and will contain 26 songs including "songs from the vault" that didn't make the original album.
---
Bruce Springsteen's Super Bowl Commercial is now 'Dancing in the Dark.' Jeep pulled the ad following a report that 'The Boss' was charged with a DWI back in November. The 71-year-old singer was in his home state of New Jersey when he was pulled over. And apparently Jeep didn't love the idea of a drunk driver being featured in their Super Bowl car commercial. They took the two-minute ad down from YouTube. But as of last night, Springsteen still had the ad up 
on his Twitter page
.
---
Bieber Believers, The NY Post says Justin Bieber is going to perform a Valentine's Day concert on Tik Tok. He will perform his 2013 album "Journals" at 9 p.m. Eastern.
---
Stevie Nicks tells WWD.com that she will never use Botox again. "I had Botox and I hated it. For four long months, I looked like a different person. It was so bad, I would look into the mirror and burst into tears. "
...
[Read Full Story]