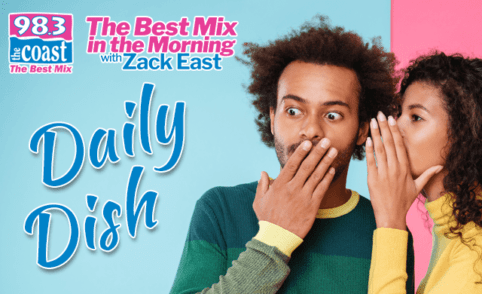 For those paying attention, there have been a few different iterations of Spiderman over the last 20 years in the movies. And now it looks like they all might converge into one movie, somehow. MovieWeb News says Tobey Maguire, Kirsten Dunst and Andrew Garfield are all going to star in the next Spider-Man movie with the most recent Spiderman star, Tom Holland. Emma Stone is also in talks to join the trio. No word on how the producers are going to use Maguire and Garfield alongside Holland. Jamie Foxx is also returning as Electro.
---
Olivia Jade Giannulli appeared on Facebook Watch's Red Table Talk to talk about the college admissions scandal.
The 21-year-old daughter of Lori Loughlin and Mossimo Giannulli admitted she was "ashamed" by the case that put her parents behind bars.
Olivia told co-hosts Jada Pinkett Smith, Willow Smith and Adrienne Banfield-Norris: "I felt so ashamed and embarrassed … although I didn't really 100 percent understand what had just happened because there was a lot that, when I was applying, I was not fully aware of what was going on. When I got home [from spring break], I just felt so ashamed."
Olivia said she was "too embarrassed" to go back to the University of Southern California, where she and her sister, Isabella Rose, were accepted as rowing recruits, even though they never played the sport.
Olivia said she doesn't deserve pity and only wants a chance to own her mistakes publicly.
---
Dionne Warwick was crowned Queen of Twitter this week. She went viral after she joined and began roasting celebs like Chance the Rapper and The Weeknd over their stage names. But some haters were speculating that it wasn't actually the 79-year-old music legend tweeting. So, she posted a video to set the record straight.            She says her  niece set up her account, and she's been having a blast ever since.
...
[Read Full Story]