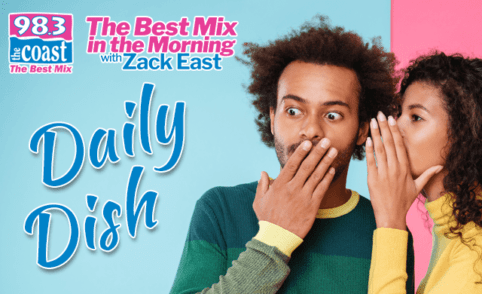 Gavin MacLeod, who played Captain Stubing on The Love Boat and Murray on The Mary Tyler Moore Show, died Saturday at his home in Palm Desert, California. He was 90.
A cause of death wasn't immediately revealed, but MacLeod had been in ill health for the past few months.
The actor appeared as a guest on a ton of shows — including Perry Mason, Ben Casey, Ironside, Hawaii Five-O, The Big Valley, The Andy Griffith Show, My Favorite Martian and Hogan's Heroes. He also appeared in the films The Sand Pebbles, The Party and Kelly's Heroes.
Ed
Asner
, his co-star on 
The Mary Tyler Moore Show
, tells 
Variety
 that MacLeod "made everything easy" while on the set, and off the set, Asner says, "I realized that whenever I was tense, (MacLeod) was there to relieve it. I treasured his friendship."
---
Kim Kardashian has filed a restraining order against an alleged stalker. TMZ reports the reality star accuses 32-year-old Charles Peter Zelenoff of taking multiple videos of the exterior of her house and posting online about wanting to be in a relationship with her. A judge has ordered Zelenoff to stay 100 yards away from the star. Kardashian's lawyer says he's been convicted of battery twice in the past.
---
Pictures surfaced last week of actor MILES TELLER and his wife having a blast in Hawaii with AARON RODGERS and SHAILENE WOODLEY.  But it wasn't ALL fun and games for Miles . . . because he was ASSAULTED.
On Wednesday, he and his wife were at a restaurant called the Monkeypod Kitchen in Maui.  Miles went to the bathroom, where he was punched in the face by a wedding planner.
It turns out Miles and his wife got married there in 2019, and this guy was THEIR wedding planner.  And he thinks Miles still owes him $60,000, so he decided to take it out of his FACE.
Police are investigating, but nobody's been arrested yet.
Podcast: Play in new window | Download | Embed... [Read Full Story]