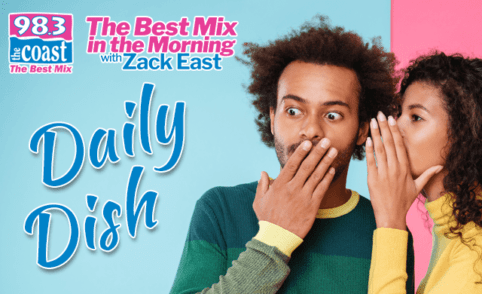 Warner Brothers gift this Christmas to moviegoers is a blockbuster release into theaters and HBO Max.
Wonder Woman 1984 starring 
Gal Gadot
will play at megaplexes starting December 25th, in states where theaters are actually open. At the same time, the movie will stream at HBO Max. 
Gadot urged Twitter followers
 to support the $200 million blockbuster at theaters, but where it is not safe or available, to choose HBO Max.
AMC Theaters made a deal with Warner Bros to allow both options for 30 days. Then, for the next months, 
Wonder Woman 1984 
will be available only at megaplexes before returning to on-demand HBO Max. (
Deadline
)
---
In touch Weekly Magazine says Naya Rivera's four-year-old son, Josie, is suing Ventura County, California for wrongful death. The child's father, Ryan, and Naya's estate say the pontoon boat she was on before she drowned was grossly under equipped and lacked a safety ladder, adequate rope, an anchor and a radio
---
Michael J.Fox tells the Los Angeles Times that he is retiring from acting again due to his declining health. "There is a time for everything, and my time of putting in a twelve-hour workday, and memorizing seven pages of dialogue, is best behind me…At least for now … I enter a second retirement. That could change, because everything changes. But if this is the end of my acting career, so be it."
---
In case you've been looking for the Peanuts holiday specials on TV,  Apple TV+ has reached an agreement to show "A Charlie Brown Thanksgiving" (November 22nd)  and "A Charlie Brown Christmas" (December 13th) on PBS. Apple now owns the rights to the Charlie Brown specials and only streamed "The Great Pumpkin" on their service. This angered people, who had become accustomed to watching the specials on free TV.
...
[Read Full Story]