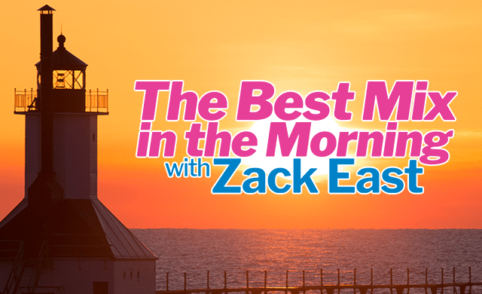 Katy Perry gave fans plenty of smiles on the second installment of her #SmileSundays video series — a new single is on its way.
She'll be dropping a gaming-inspired video for an unnamed song within the next few days, saying, "We used the world of a video game to tell some of our story because it does feel like we're living in a simulation right now, where we're all trying to get out of this episode."
She also previewed two previously-unheard album tracks "Cry About It Later" and "Teary Eyes," and even got a surprise visit from her fiancé, Orlando Bloom, who popped in to wipe some stray lipstick from Katy's teeth.
Katy seemed surprised by Orlando crashing her party, since she turned to the camera and said,  "I'm not embarrassed, but it's like you know when you're doing something in your room and somebody walks in and it's like, 'This is my alone time.'"
There are two more #SmileSundays before Smile is released on August 28th.
---
Simon Cowell's broken back will force him to miss the first live episodes of America's Got Talent this week — but another American Idol alum will fill in.
Kelly Clarkson made the announcement Monday with a fake AGT memo sent to "All Staff." It reads, "My friend, Simon Cowell, is doing better now but was in an accident and won't be able to make Tuesday and Wednesday's live shows for AGT, but no worries America, someone far wiser, cooler, and hotter is taking his seat!"
Kelly will tape Tuesday and Wednesday's shows along with Sofia Vergara, Howie Mandel and Heidi Klum.
Simon broke his back this past weekend while riding an electric bike in Malibu. He underwent surgery and is now recovering. His ex-girlfriend, 
Terri
Seymour
, says the accident occurred as Simon was showing off to his son and stepson and didn't realize "how powerful" his new bike was. (
Extra
)
Podcast: Play in new window | Download | Embed... [Read Full Story]