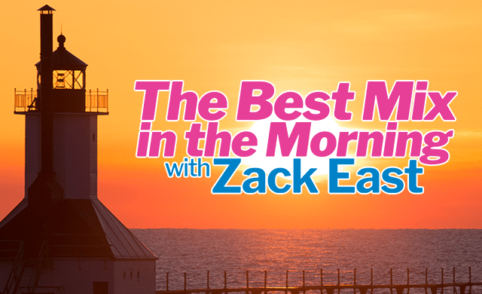 Feeling the need to scream? 
Well, now you can — and you can have that scream released outside … in Iceland. Iceland's tourism board has launched a new program called "Let It Out." People around the world are encouraged to release their pent-up anger, frustration and stress into a scream – and then have that scream played on a loudspeaker in the wide open spaces of Iceland. Just go to the Let It Out 
website
 to record your scream. (
Lifehacker
)
---
New this morning, there's at least one positive COVID-19 development that we're hearing about. Researchers from Kansas State University have found that mosquitoes can't spread COVID-19 to humans.
---
---
A Kansas family praying that their missing dog would return home, finally had their prayers answered when she showed up — at the family's old house 60 miles away.
Cleo, a four-year-old Labrador, got loose from her family's home a week earlier prompting calls on Facebook for help in tracking her down. Then, they were shocked when they received a phone call from the family who bought the house they had sold two years ago telling them that Cleo showed up on their front porch. They didn't know who the dog belonged to, but they had her microchip scanned and discovered she had traveled 60 miles from her family's new house. The most incredible part of the story is that to get back to the old house, she would've had to somehow cross the Missouri River. (
KMBC-TV
)
Podcast: Play in new window | Download | Embed... [Read Full Story]