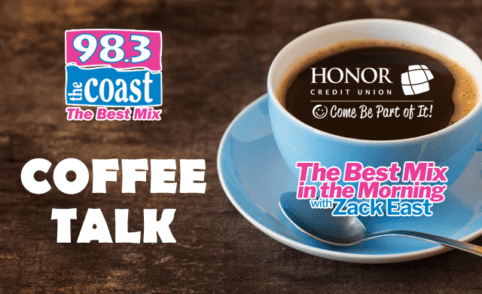 TODAY IS:
Wear Your Pajamas to Work Day: Well, that shouldn't be hard for a lot of us.
---
If there's anything the pandemic has taught us, it's to appreciate the simple things in life …
 A new survey asked people to name their favorite simple pleasures. The number one thing? Listening to their favorite songs. Here are some other favorite simple pleasures, according to the survey: a nice dinner, watching a favorite movie, exercising, cooking a great meal, having a great meal cooked for you, going to the beach, finishing a good book, sleeping in, taking a long walk or hike. (
SWNS
)
---
Speaking of listening to your favorite songs …
 An Australian 
study
 found that waking up to your favorite music helps you feel less groggy. It also makes you sharper first thing in the morning. Think of it as musical caffeine.
---
Good news, Pinot lovers …
 Pinot Noir may be the healthiest wine to drink. That's because it has higher levels of the antioxidant resveratrol than other types of wine. (
Martha Stewart
)
---
Recently, researchers at the University of California, Berkeley, figured out that there were about 2.5 billion Tyrannosaurus rex dinosaurs roaming the planet.
Now, they weren't all running around at the same time. Instead, there were — supposedly — about 20,000 of them at any given time … over the course of a couple million years or so. If these researchers are right, the T-Rex hung around for 127,000 generations. The researchers figured all this out, despite the fact that only about 100 T-Rex fossils have actually been discovered around the world. (
Mercury News
)
---
And, a burger chain in California is looking for people who love burgers and tattoos 
— so they can turn them into human billboards. Farmer Boys, which has 90 locations in California, Arizona, and Nevada, is celebrating its 40th anniversary by offering people free burgers for a year 
if they get the restaurant chain's name and a burger tattooed on their body
. They're partnering with a tattoo shop in West Hollywood, which is offering three different two-by-two-inch designs.
Podcast: Play in new window | Download | Embed... [Read Full Story]