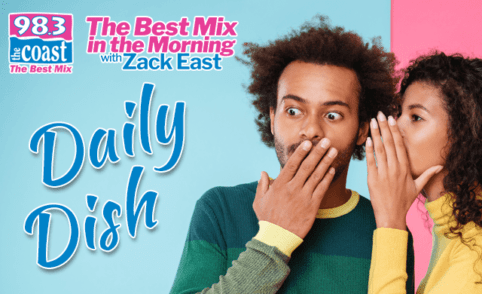 Legendary actor Christopher Plummer has died. He was 91.
Born and raised in Montreal, Plummer started out acting in both English and French. But his turn as Captain Georg von Trapp in The Sound of Music, opposite Julie Andrews, catapulted him into superstardom in English-language productions.
Other notable films include The Man Who Would Be King, Battle of Britain, Waterloo, Twelve Monkeys, A Beautiful Mind, National Treasure and Syriana. He worked nearly to the end of his life, also winning acclaim for his role in the hit mystery Knives Out. He had an Oscar, two Tonys and two Emmys on his mantel.
---
Who says superheroes don't get hurt? Thor star Chris Hemsworth was rushed to the hospital over the weekend after suffering an "acute back injury," possibly delaying production on the next movie in the franchise.
Chris was taken to the emergency room in Gold Coast, Australia, about 30 miles north of his home in Byron Bay. He needed to travel to reach orthopedic spinal specialists. A friend said the facilities at Byron Bay Hospital "were not adequate" to treat his injuries.
Thor: Love and Thunder
 is filming in Sydney. Chris urged the studio to shoot in Australia, which has fewer COVID cases than the United States. (
Daily Telegraph
)
---
Prince Harry joined James Corden for what could be an epic Carpool Karaoke.
They were safely distanced and outdoors on the top level of an open-air double-decker bus. Los Angeles police escorted the British duo Friday afternoon through the streets of Hollywood. Harry's private bodyguards were never far away.
An insider told 
People
 magazine, "They taped a COVID-appropriate segment of Carpool Karaoke on the double decker. A lot of joking around and laughter. They also chatted about Harry's life in the United States and his focus now."
Podcast: Play in new window | Download | Embed... [Read Full Story]