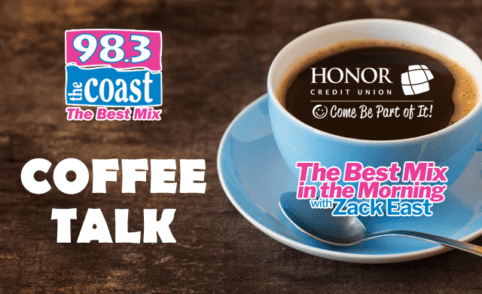 TODAY IS:
Let It Go Day: Grudges? Regrets? Anger? Guilt? Today is the day to let it go …
---
It's been a long tough year for some companies' workers that never stopped working at 110% since the pandemic began …
 But could you imagine being so burned out that all of your employees need time off? Dating app Bumble has decided to give its entire staff the week off, with pay, so that they can rest and recharge. All 750 employees, located in Austin, Moscow, London, Barcelona, Sydney and Mumbai, were given off until June 28th. The company hopes the paid time off will avoid employee burnout. (
NBC News
)
---
Over the past few years there's been a lot of talk about being fat but fit.
 Well, doctors say that really isn't a thing. Researchers at the 
University of Glasgow
 in Scotland say obese people, even those with a healthy metabolic profile, are still at a higher risk of Type 2 diabetes, heart disease, stroke and respiratory disease than non-obese people with a healthy metabolic profile.
---
You never forget your first … concert
. A new 
survey
 by JBL found that 60% of respondents said they remember every second of the first live concert they went to, and 56% remember how happy they felt. No surprise then that 58% of people said going to a concert or festival was the number one thing they want to get back to once restrictions are relaxed.
---
Tele-health is here to stay … 
Seems people really like seeing their doctor or therapist … virtually. A 
survey
 found that 75% of those who used tele-health during the pandemic said it's easier than in-person checkups. Not only that, but 49% said their doctor paid more attention to them over video chat. 48% said they plan to continue using tele-health post-pandemic.
---
This show basically runs on coffee.  So this is good info to have . . . A team of researchers in Scotland looked at how late in the day you can drink coffee, and not have to worry about all that caffeine keeping you up at night. And the answer is . . . stop drinking stuff with caffeine SIX HOURS before bed.  After that, it can mess with your internal clock. The study also found that drinking four to five cups a day is totally fine as long as you stop early enough.  But some people metabolize caffeine more slowly, so keep that in mind. In other coffee news:  A big study in the U.K. just found that drinking three to four cups a day can lower your risk for liver cancer. It tracked a half-million people for more than a decade.  And coffee drinkers were 49% less likely to die of chronic liver disease.
Podcast: Play in new window | Download | Embed... [Read Full Story]