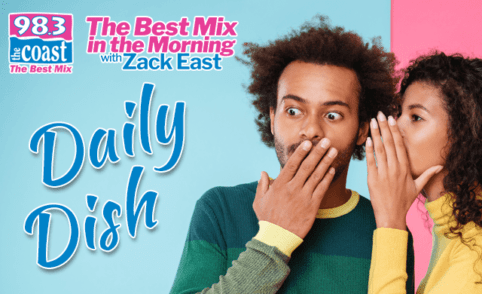 The next time you see someone famous in a New York restaurant, it might not really be them.
New York's famed Peter Luger's Steak House has borrowed wax replicas of celebrities from Madame Tussaud's of Times Square to occupy space that, for now, can't host diners.
They placed a faux Jon Hamm, of Mad Men fame, near the bar, as a novel way to enforce social distancing guidelines and limited capacity. They even have the Tonight Show's Jimmy Fallon at a table, while weatherman Al Roker points at the sky with his wax doppleganger at the bottom of a staircase directing diners to an upstairs area.
The concept can even stir up memories of classic Hollywood — with 
Audrey Hepburn
 posing as her 
Breakfast at Tiffany
's character Holly Golightly sipping a martini. (
Yahoo News
)
---
Tina Fey and Amy Poehler return to host the 78th annual Golden Globe Awards Sunday.
The Netflix movie Mank leads the way with six nods, and The Trial of the Chicago Seven is right behind with five. The late Chadwick Boseman is up for Best Actor in a Drama for Ma Rainey's Black Bottom.
The show airs live Sunday on NBC at 8 p.m. ET.
---
Adam Sandler 
tells the Golf Channel that he would green-light a 
Happy Gilmore 
sequel. The comedian said, "It has not been discussed. But it certainly has been discussed on the Internet, and believe me, that Senior Tour idea… it would be so amazing." The original movie celebrated its 25th anniversary last week. (
ComicBook.com
)
---
John Mulaney has finished his 60-day stint in rehab and is said to be doing well.
The comedian had checked into a treatment facility last year for alcohol and drug abuse, including cocaine.
A source says, "John has completed 60 days in rehab and now he's in outpatient sober care. He is doing well, although he is still not ready to return to work."
Last year, a source told 
Page Six
, "His fans know he's struggled in the past with sobriety, he has talked about it openly. Unfortunately, he has struggled again during the pandemic."
Podcast: Play in new window | Download | Embed... [Read Full Story]