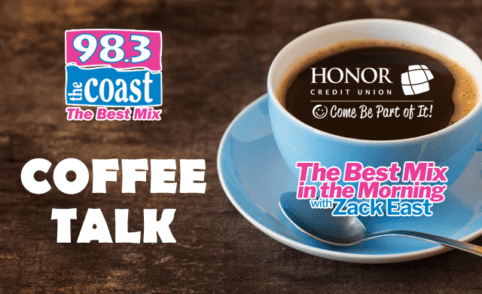 TODAY IS:
National Moon Day: Commemorates the day man first walked on the moon. On July 20th, 1969, Americans Neil Armstrong and Buzz Aldrin became the first humans to land on the moon. Armstrong, who took the first step on the lunar surface, famously described the event as "one small step for man, one giant leap for mankind."

National Lollipop Day

International Chess Day
---
What do you and family argue about the most? 
A 
survey
 found that the average household has 21 disagreements a week, with most arguments over trivial things. According to the survey, these are the Top 10 Most Common Family Arguments:
Someone leaving all the lights on when they aren't in the room

Someone leaving shoes in the middle of the floor/ in the doorway

Messy bedrooms

Someone not doing their fair share of the chores

Not changing the empty toilet roll when the last of it is used

When the heating/air should come on

Squeezing trash into an already full trash can rather than emptying it first

Leaving dirty laundry on the floor

Someone leaving plates and glasses in their bedroom

Leaving dishes in the sink rather than just washing them
---
Thinking about selling your home?
You may want to change the color of your walls. A new survey from 
Zillow
 says buyers would pay almost $5,000 more for a home with a bathroom painted sky blue. Bedrooms in a "moody dark blue" could take in $1,500 more. But stay away from trendy colors. A kitchen painted mint green could shave about $1,800 off the price.
---
We're in the thick of summer, so a gas company recently commissioned a study to determine what a "typical" road trip looks like.
After consulting 2,000 people, the typical road trip lasts just under four hours . . . covers 150 miles . . . features FOUR people . . . who play TWO 
travel games
 . . . and who, on average, hear FOUR cries of "Are we there yet?" Families have on average TWO arguments, which involve things like:  Windows being open or closed . . . who sits where . . . and who ate the snacks. A total of SIX snacks are consumed . . . with the most popular being sandwiches . . . chips . . . and sweet stuff. 41% love listening to the radio, and the typical road trip has about 40 songs.  Some favorites include 
"Dancing Queen" 
by 
ABBA
 . . . 
"Livin' on a Prayer"
 by 
Bon Jovi
 . . . 
"Happy"
 by 
Pharrell
 . . . and 
"Mr. Brightside"
 by 
The Killers
. Pit stops last roughly 17 minutes  . . . and we usually go on EIGHT road trips like these per year.
Podcast: Play in new window | Download | Embed... [Read Full Story]