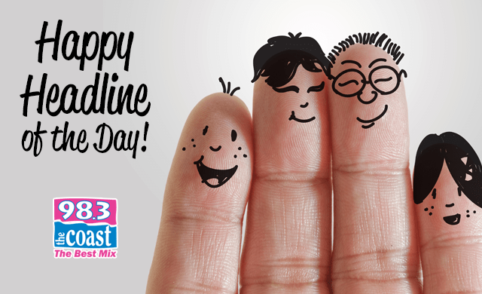 Kieran Moise of Huntsville, Alabama, is getting to start a new chapter in his life at the Air Force Academy. Part of the deal of being in the Air Force involves having short hair.
This affects Kieran more than most boys because he doesn't like haircuts and hasn't actually had one in six years.
Kieran wanted to make the most of this historic haircut, so he pledged to donate his hair for use in wigs for kids battling cancer.
The event also included some fundraising. Thanks to an online campaign, Kieran raised over $19,000 for St. Jude's Hospital to celebrate his 19-inch-long afro.
Big things are in store for Kieran as he recently graduated from high school and is heading to the Air Force Academy this fall. And, he made the most of this transition by helping others before taking his next steps. (
KSBN-TV
)
Podcast: Play in new window | Download | Embed... [Read Full Story]