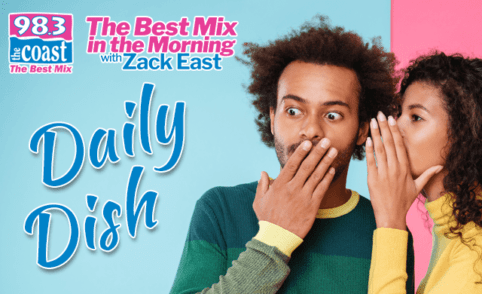 Star Wars fans are mourning the loss of one of its biggest stars — who never said a word on screen.
David Prowse, who actually wore Darth Vader's black suit and mask, has died at age 85.
The six-foot-seven British actor played Vader in the original three movies. His other credits include portraying Frankenstein's monster three times — most notably in the early James Bond spoof Casino Royale. He was made a Member of the Order of the British Empire in 2000.
George Lucas 
paid tribute over the weekend, saying, "He made Vader leap off the page and on to the big screen, with an imposing stature and movement performance to match the intensity and undercurrent of Vader's presence." (
Hollywood Reporter
)
---
Friends star Matthew Perry is engaged for the first time.
The 51-year-old actor told 
People
 magazine
 (quote) "I decided to get engaged. Luckily, I happened to be dating the greatest woman on the face of the planet at this time."
He proposed to 29-year-old Molly Hurwitz. They started dating about two years ago, though they briefly split during the pandemic.
A close friend said that Molly has been a grounding influence on Matthew, who has struggled for decades with addiction. The unnamed source said, (quote) "He's sober and doing better than he has in a long time with Molly in his life. She literally gave him something to live for." (
People
)
---
And, Comedian Rebel Wilson lost weight over the Thanksgiving Day break.
She entered a wellness retreat, 
VivaMayr
, rather than indulge over the long holiday. On Sunday, she proudly announced how she reached her goal weight of 165 pounds. She arrived one-month ahead of schedule.
Rebel wrote at Instagram Stories, (quote) "Hit my goal with one month to spare! Even though it's not about a weight number, it's about being healthy, I needed a tangible measurement to have as a goal and that was [165 pounds]." (
People
)
Podcast: Play in new window | Download | Embed... [Read Full Story]