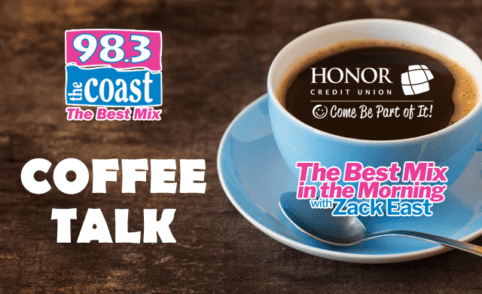 TODAY IS: National Tell a Story Day
---
Social media users sharing their worst tattoos is nothing new,
 but a new TikTok trend has users sharing their "most meaningless" tats. A mom's response immediately went viral. The mom, whose username is 
@th3victorygarden
 had a drawing done by her 6-year-old son inked on her bicep. She found the crayon drawing — of a creature with a big mouth and a lot of teeth standing next to a palm tree — and thought it would be cute to have it tattooed on her arm. Well … it turns out the drawing was not done by her son … but by his 6-year-old friend Kevin. And it seems she didn't find out the truth for a long time. "My son broke the news at the dinner table years later," she said. (
In the Know
)
---
When tourism went away in Hawaii during COVID lockdowns, 
rental car companies had to sell off a lot of their fleet to stay afloat. Now, as people are traveling again, it seems no one can rent a car on the islands because they are either all rented out or the prices are ridiculously high because of demand. So, according to 
Hawaii News Now
, tourists have started renting U-Haul vans, trucks, and pickups for $20 per day instead of even attempting to rent a car at a premium of between $200 and $700 a day.
---
Do your friends and co-workers influence your eating habits?
 A new 
study
 from Massachusetts General Hospital found that people tend to mirror the eating habits of those in their social circle. Basically, if you're out to eat with friends or co-workers and they order healthy food, you do too. And if your friends are ordering a bunch of junk food, you tend to eat that instead. "We found that individuals tend to mirror the food choices of others in their social circles, which may explain one way obesity spreads through social networks," says Douglas Levy, PhD.
---
Is there a person in your life who is always late?
 Are 
you
 that person? A new survey found that 70% of people say there is a person in their group of friends who is known for always being late – but less than 25% admitted they were that person. 47% said they have lied about the actual time they were meeting so their always-late friend would get there on time. (
SWNS
)
Podcast: Play in new window | Download | Embed... [Read Full Story]