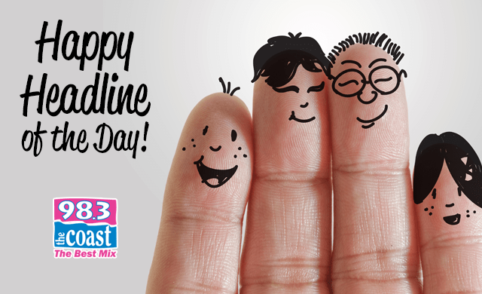 It wasn't a very good football season for Michael Carsley of Atlanta, Georgia, who finished last in his fantasy football league. Because he finished last, he had to suffer the punishment of spending 24 hours in a Waffle House restaurant. But, there was a catch …For every waffle that he ate, one hour would be removed from his total time.
So earlier this month, he sat down and ate 18 waffles — which meant he was in the restaurant for six hours. But while he was there, he was also collecting donations online.
The final bill came to about $49 — but Michael was able to raise $1,040 from people who were cheering him on remotely.
He ended up donating all of that money to his server, Mosammat Shumi, who has worked at Waffle House for 11 years, but had never seen anything quite like this.
Mosammat admitted that she "felt bad" for Michael and wished she "could have made him some thin waffles" earlier in the day.
But it all worked out. Michael fulfilled his obligation to his fantasy football league and Mosammat got the tip of a lifetime and had a day at work that she will never forget.
Podcast: Play in new window | Download | Embed... [Read Full Story]