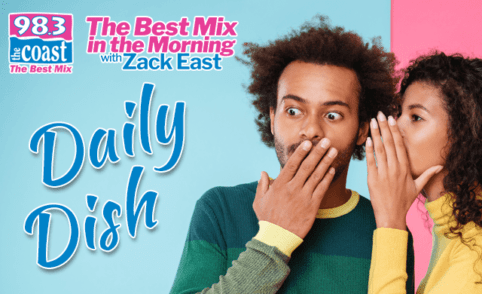 Meghan Markle made many troubling claims in her interview with Oprah Winfrey on Sunday. Among them, that she experienced mental anguish that left her feeling as though she "just didn't want to be alive anymore."
While many people questioned her accusations, Meg's close friend Janina Gavankar says she has proof. Janina tells the British show This Morning, "The truth will come out. There are plenty of emails and texts about that. I'm not going to get into the details of it. I don't feel like that's my place. I'm just happy that it's actually being looked into because the truth really does set you free."
Janina said that when Meghan was in despair she "turned to all of us. She turned to her husband." The actress added that Meghan's concerns were well-known within royal circles.
---
Things are getting ugly between Kim Kardashian and Kanye West.
According to 
Page Six
, the divorcing couple are no longer "talking."
A source says Kanye has even gone as far as changing all his phone numbers and told his estranged wife she could contact him only through his security.
The insider added that the rapper "abruptly cut himself off from Kim…even before they filed for divorce."
Still, the two continue to co-parent their children, and Kanye regularly visits them at home while she's away.
Kim filed for divorce on February 19th.
---
Michael B. Jordan will make his directorial debut with Creed 3, in which he'll also star.
In a statement, Jordan said, "Directing has always been an aspiration, but the timing had to be right. Creed III is that moment — a time in my life where I've grown more sure of who I am, holding agency in my own story, maturing personally, growing professionally, and learning from the Greats like Ryan Coogler, most recently Denzel Washington, and other top tier directors I respect. All of which sets the table for this moment."
The boxing sequel, also starring Tessa Thompson and Phylicia Rashad, hits theaters on November 23rd, 2022.
Jordon follows in the footsteps of Sylvester Stallone, who directed and starred in four Rocky movies — Rocky II, Rocky III, Rocky IV and Rocky Balboa.
Podcast: Play in new window | Download | Embed... [Read Full Story]