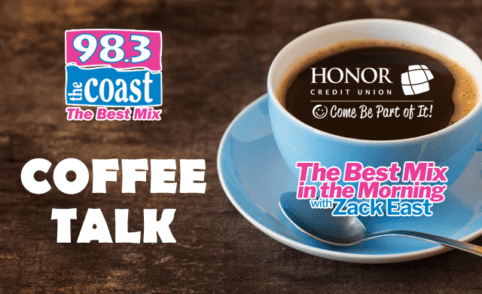 TODAY IS:
May Ray Day: A good day to grab some rays.
---
Good news for toilet paper hoarders!
A company in Japan has developed the world's most compact roll of toilet paper. They've managed to cram nearly a thousand feet of two-ply 'TP' onto a single, regular-sized roll. You can buy a 24-pack 
online
 for about 40 bucks, but that should be enough to last the average family 8 months! (No word on how 'scratchy' or flimsy it is)
---
According to government health officials, when it comes to colon cancer screening, 45 is the new 50.
For years, they've been telling us to get checked at age 50. Well, it seems that more and more people have been dealing with colon cancer at a younger age. So, if you're in your mid-40s, experts are now suggesting that that you get that checked out earlier instead of later, so be sure to ask your doctor before they ask you. (
ABC News
)
---
Get your noise-cancelling headphones ready and find your happy place…the cicadas are back.
The bugs have now been spotted in Virginia, Maryland, Tennessee and Georgia. They're 
emerging
 from below ground for a loud, month-long mating process (that will make you yearn for the soothing sound of a jackhammer). Trillions of the bugs are supposed to burrow to the surface between now and the end of June. The last time they popped up was in 2004.
---
Naomi Campbell 
just announced on 
Instagram
 that she just welcomed her first child, a baby girl … at the age of 50. Naomi is now one of the thousands of older women having kids that have been defined as "geriatric mothers" – people who are having babies at 50+. According to the CDC, 1,073 babies were born to women over the age of 50 in 2019. (
NY Post
)
---
Time to ditch the "wicked stepmother" label …
 A 
new study 
found that the 'wicked stepmother" myth is the stuff of fairy tales. The study found that stepchildren did just as well as other kids in the family. "The idea of a stepparent, especially the stepmother, as being an agent of evil seems to be a story as old as time," says anthropologist Dr. Ryan Schacht of the University of East Carolina.
Podcast: Play in new window | Download | Embed... [Read Full Story]