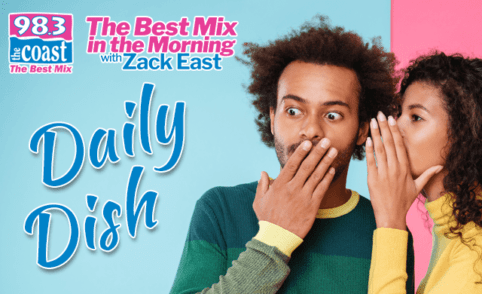 Meghan Markle gave birth to a baby girl on Friday.
"It is with great joy that Prince Harry and Meghan, The Duke and Duchess of Sussex, welcome their daughter, Lilibet "Lili" Diana Mountbatten-Windsor, to the world," a statement from the couple says.
The statement adds, "Lili was born on Friday, June 4 at 11:40 a.m. in the trusted care of the doctors and staff at Santa Barbara Cottage Hospital in Santa Barbara, CA. She weighed 7 lbs 11 oz. Both mother and child are healthy and well, and settling in at home. Lili is named after her great-grandmother, Her Majesty The Queen, whose family nickname is Lilibet. Her middle name, Diana, was chosen to honor her beloved late grandmother, The Princess of Wales."
Meghan and Harry also have a two-year-old son named Archie Harrison Mountbatten-Windsor.
The couple also posted a personal message on their Archewell website, writing, "On June 4th, we were blessed with the arrival of our daughter, Lili. She is more than we could have ever imagined, and we remain grateful for the love and prayers we've felt from across the globe. Thank you for your continued kindness and support during this very special time for our family."
The Royal Family, which they stepped away from last year, were all delighted by the news.
Prince William and Kate Middleton said, "We are all delighted by the happy news of the arrival of baby Lili."
And according to a statement issued by Buckingham Palace, "The Queen, The Prince of Wales and The Duchess of Cornwall, and The Duke and Duchess of Cambridge have been informed and are delighted with the news of the birth of a daughter for The Duke and Duchess of Sussex."
---
Former Nickelodeon star Drake Bell has been charged with child endangerment in Ohio.
The actor and musician, best known for starring in Drake & Josh, has pleaded not guilty.
According to BuzzFeed News, "The charges stem from a December 2017 interaction between Bell and a 15-year-old child at a Cleveland nightclub."
Tyler Sinclair, a spokesperson for Cuyahoga County Prosecutor Michael O'Malley, says, "While there, Bell violated his duty of care and, in doing so, created a risk of harm to the victim. The investigation also revealed that months leading up to the concert, Bell sent the victim inappropriate social media messages."
Prosecutors said the child filed her case in 2018, and that the investigation found the alleged victim had established a relationship with Bell "several years prior" and had attended a concert of his in December 2017.
Bell, who posted a $2,500 bond Thursday, was ordered to provide a DNA specimen.
Podcast: Play in new window | Download | Embed... [Read Full Story]